Macau exhibition uncovers original trophy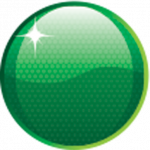 The original trophy awarded to the first Macau Grand Prix winner in 1954 was a valuable visitor to the 60 years of Motor Racing History exhibition held in Sydney over the weekend.
The family of the 1954 Champion, Eduardo de Carvalho, brought the trophy along to the exhibition on Sunday to ensure it became part of the celebration.
The de Carvalho family emigrated to Australia in the mid-1960s. Having seen the exhibition was taking place, the sons of the first ever winner – Manuel, Vasco, Luiz and Carlos de Carvalho took the silver trophy to Sydney Town Hall.
Joining them and the thousands of fans that took in the exhibition over the weekend was former Australian driver, Brian Lewis.
Lewis raced for Eduardo de Carvalho during the 1960s and learning his sons would be at the exhibition with the original trophy made a second trip to the central Sydney Town Hall venue to meet up with them.
The exhibition, developed and promoted by the Macau Government Tourist Office of Australia was a huge success with many visitors turning out for the event. Organisers were surprised at how many people who had raced at Macau in the past visited the exhibition, along with a huge array of race fans and interested general public members.
November's Macau Grand Prix will be held over two consecutive weekends to celebrate the 60th anniversary of the event and will include the Formula 3 Grand Prix of Macau, a special round of Porsche Carrera Cup Asia (featuring racers from around Australia and the world), a round of the World Touring Car Championship, Chinese Formula Masters, the Lamborghini one-make series and Audi one-make series as well as the motorcycle Grand Prix of Macau and a special legends race using Volkswagen Scirocco's.
Three Australians have won the Macau Grand Prix – Kevin Bartlett, Vern Schuppan and the most recent victor was David Brabham, who won his title in 1989.