International influence set for Willowbank Winternationals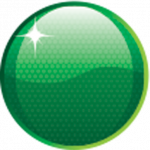 A strong contingent of Americans will make the trek to Willowbank Raceway outside Ipswich in two week's time for the annual Fuchs Winternationals.
Rhett Lougheed, an Australian who now bases himself in the US and working for Yoshimura Suzuki in the AMA Superbike Championship will fly his Pro Stock Motorcycle back to Queensland. Having grown up in Southport on the Gold Coast, Willowbank is very much a home venue and he set the fastest time in qualifying at his last event there in 2009.
Returning to the bulging Pro Stock car category will be Brandon Huhtala driving one of the PC Group machines.
Washington's Huhtala flies into Australia for each round of the Australian Championship to set up everything technically for team owner, Jason Grima, however has been given this opportunity alongside the team boss once again.
"He flies in for each round from his home in Seattle and basically is responsible for everything technical and also the set-up of the cars. We have made some great progress since Brandon joined and I'm currently at the top of the points chase, so things are going well," said Grima.
"The problem is that since the Nitro Champs in Sydney when Brandon duplicated our six-second pace with a 6.982 ET, he has become like a kid in a candy store. He likes knowing that Jason Grima Motorsports currently boasts the two quickest Pro Stock vehicles, and he wants more, so he is back in the hot seat for the FUCHS Winternationals."
Such is the depth of the Pro Stock category in Australia at the moment, one could be forgiven they were in the United States with the number of well-known tuners that will be working in the Willowbank pits.
The trio of Rob Tucker Racing cars will welcome Colorado's Dave Lovedahl from Lazarus Race Cars and Bob Book of BRE Competition Carburettors and Engines from Illinois; while well-known NHRA tuner, Tomi Laine will jet to Australia from Indianapolis to act as crew chief for Lee Bektash (Team Mopar) and provide support for Wayne Daley.
Whilst entries have topped out at 476 across the categories for the biggest drag racing event outside North America, there is still plenty of speculation that a last minute American may make the trip to Australia to add to Rapisarda Autosport International's outfit.
Rapisarda ran his NHRA pilot, Larry Dixon at Willowbank for the Santos Cranes Super 3 Extreme event at Easter and then journeyman, Tommy Johnson Jr at the Nitro Champs in Sydney earlier this month.
The Fuchs Winternationals operates at Willowbank Raceway, Champions Way Willowbank over the June Long Weekend June 7-10, with eliminations to be held on the Holiday Monday.