Zanardi Gold Medal inspires Kanaan Indy victory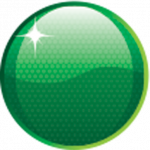 The presence of Alex Zanardi at Indianapolis this weekend has been huge and a special moment inspired Tony Kanaan and the KV Racing Technology team when the Italian brought his Paralympic Gold Medal to The Brickyard and loaned it to his Brazilian friend for luck.
Zanardi urged Kanaan to rub his car with the Gold Medal so that he would be riding with him throughout the 200 lap epic.
"I cannot describe the emotion that I felt when Alex came to me and presented his gold medal," said Kanaan.
Kanaan met his friend's wish and then took the medal for a private moment for an hour inside his motor home.
It wasn't the only good luck charm riding with Kanaan today. A medallion he presented to a sick fan nine years ago was given back to him by the recovered young girl and he kept it in the car with him for the race.
Zanardi, who lost his legs in a Champ Car accident in Germany, joined the Australian-owned KV Racing Technology team on the grid and then joined Max Papis in Kanaan's pit area for much of the race.
Earlier in the weekend, Chip Ganassi presented Zanardi with his 1996 racecar as a thank-you and permanent momento of his achievements in Champ Car. Racing at the height of the IRL/Champ Car split, Zanardi never got to race at Indianapolis.
The Italian made his Paralympic debut in London last year on a hand cycle, winning Gold Medals in the H4 Time Trial and Road Race.
Kanaan became the fourth Brazilian to win the Indianapolis 500 and Kalkhoven the second Australian team owner to win the race.
The last American to win the race was Sam Hornish Jr in 2006.