PIRTEK POLL: Who is your favourite Australian team owner?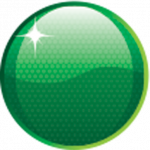 Australian-born venture capitalist Kevin Kalkhoven has won the 2013 Indy 500 as a team owner.
Kalkhoven who came into the spotlight with a group of partners to rescue the CART series by setting up Champ Car 10 years ago won the famous race with popular Brazilian Tony Kanaan.
The South Australian raised Kalkhoven then saw Champ Car effectively merge with IndyCar in 2008 after which he entered the IndyCar competition as an owner initially under the Team Australia moniker.
The team which he leads along with partner and former champion IndyCar driver Jimmy Vasser has now conquered  the jewel-in-the crown of American open-wheel racing.
Kalkhoven is one of many Australians involved in international racing including Alan Docking who established his eponymous team in England in the mid 1970's and who has successfully campaigned in a range of single-seater racing in the UK and Europe.
Expats Barry and Kim Green ran a powerful IndyCar team at the height of the series in the 1990's. Their efforts were punctuated with Jacque Villeneuve's win in the Indy 500 in 1995.
Paul Stoddart, an Aussie European aviation entrepreneur, bought the Minardi team in 2001 and is credited with giving Mark Webber his introduction in F1.
Stoddart had dipped his toes at first in grand prix racing in the late 1980's through his Aviation company.
Probably the most famous of all Aussie team owners abroad was the triple F1 World Champion Sir Jack Brabham who started his own team, Brabham Racing Organisation in the early 1960's.
Then there are the locals headed by Dick Johnson who started his professional team in late 1980.
Kalkhoven's Indy 500 victory has triggered debate about who is the most popular of the Aussie team owners domestically and around the world.
Chad Reed, the motocross and supercross superstar formed his own team in 2010, TwoTwo Motorsports.
Speedcafe has compiled a list of people who own teams presently or in the past however it is by no means definitive.
Have a say in who your favourite team owner is both domestically and abroad by voting on the poll below.