Harvick wins Coke 600 as Ambrose scores solid result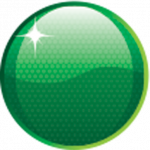 It took five hours of racing, three red flags, 11 caution periods, but it was the final 11 lap run to the flag by Kevin Harvick which ultimately earned him the Coke 600 at Charlotte.
In what was a battle of survival Harvick scored his second Sprint Cup Series win of the season, his second victory in NASCAR's longest race and 22nd of his career. The 'Closer' led only a total of 28 of the 400 laps, but as his nickname implies he was out front when it mattered.
After several long green-flag runs during the early stages of the marathon race, the intensity picked up for the final quarter. Defending series champion Brad Keselowski crashed after a three-wide battle with rookie Danica Patrick and Ricky Stenhouse Jr., sending the No. 2 Penske Racing Ford to a 36th-place finish.
The last of the night's three red flags came out after 326 laps, just after a five-car melee involving Jeff Gordon, Aric Almirola, Mark Martin, Stenhouse and Bobby Labonte.
In the 333rd lap, five-time Sprint Cup champ Jimmie Johnson looped his No. 48 Chevrolet, collecting Juan Pablo Montoya, Paul Menard, Tony Stewart and Matt Kenseth, who had one of the race's strongest cars in the early going. Kenseth led 115 laps but had just a 15th-place finish to show for it.
The race will be remembered for a stoppage due to a nylon cable falling from a TV camera on the track at quarter distance. The incident affected Kyle Busch and Australia's Marcos Ambrose the most.
Busch's night then ended on lap 251 of 400 laps when his car's engine expired.
Just one lap later, Dale Earnhardt Jr.'s engine failed in a major way, dropping fluid that swept Greg Biffle, Dave Blaney and Travis Kvapil into the third-turn wall.
For Ambrose the broken brake line looked to have ended his hopes, but for the first time in many races luck seemed to be on his side. Accidents that have been in front of him all seemed to be behind him and adjustments that he called for brought the car to life over the final quarter of the race as he took his Ford home in 10th.
"I had so much fun I want to do another 600 miles," said Ambrose.
"It felt like it took about 10 hours to complete, but I'm really proud of my DeWalt team this weekend.
"We've had a really tough couple weeks. We had a real good, hard look at ourselves and we've come back with a better package and a stronger team because of it. We're proud of our top 10. We're closer to getting back to the front and it was a good night for us, a crazy night. We missed about three crashes, so I'm pleased."
Ambrose even had time to reflect on the TV cable incident.
"It was like getting attacked by a giant squid," said the Tasmanian.
"It was just flapping and I didn't know what was going on. I thought it was cords coming out of maybe one of the 55's tyres or something, but I could just hear it flapping. And then it got caught up in the rear end and I lost my brakes, so it was a nightmare but we got through it.
"NASCAR did a great job of actually handling a crisis there because we were hard-done by and they gave us our laps back and we were able to stay in the race and duke it out."
"We've had such an unlucky year and that's just par for the course right there. That's just the way it goes."
Like the race at Darlington two weeks ago, Ambrose had plenty of Australian support in his pit box, including former Australian team boss Jimmy Stone and V8 team owner Charlie Schwerkolt, plus numerous other supercar identities still in the US after the Austin race.
RESULTS: COKE 600 – Charlotte 
| | | | | | | | | |
| --- | --- | --- | --- | --- | --- | --- | --- | --- |
| POS | Driver  | Car #  | MFG  | Start | Laps | Laps Led  | Final Status | Points/Bonus |
| 1 | Kevin Harvick | 29 | Chevrolet | 15 | 400 | 28 | Running | 47/4 |
| 2 | Kasey Kahne | 5 | Chevrolet | 6 | 400 | 161 | Running | 44/2 |
| 3 | Kurt Busch | 78 | Chevrolet | 2 | 400 | 8 | Running | 42/1 |
| 4 | Denny Hamlin | 11 | Toyota | 1 | 400 | 6 | Running | 41/1 |
| 5 | Joey Logano | 22 | Ford | 31 | 400 | 0 | Running | 39/0 |
| 6 | Ryan Newman | 39 | Chevrolet | 10 | 400 | 1 | Running | 39/1 |
| 7 | Tony Stewart | 14 | Chevrolet | 25 | 400 | 6 | Running | 38/1 |
| 8 | Clint Bowyer | 15 | Toyota | 5 | 400 | 0 | Running | 36/0 |
| 9 | Martin Truex Jr | 56 | Toyota | 17 | 400 | 0 | Running | 35/0 |
| 10 | Marcos Ambrose | 9 | Ford | 19 | 400 | 0 | Running | 34/0 |
| 11 | Carl Edwards | 99 | Ford | 13 | 400 | 7 | Running | 34/1 |
| 12 | Jeff Burton | 31 | Chevrolet | 27 | 400 | 0 | Running | 32/0 |
| 13 | Paul Menard | 27 | Chevrolet | 22 | 400 | 1 | Running | 32/1 |
| 14 | Ricky Stenhouse Jr | 17 | Ford | 30 | 398 | 0 | Running | 30/0 |
| 15 | Matt Kenseth | 20 | Toyota | 3 | 398 | 112 | Running | 30/1 |
| 16 | Trevor Bayne | 21 | Ford | 29 | 397 | 0 | Running | 0/0 |
| 17 | Regan Smith | 51 | Chevrolet | 36 | 397 | 0 | Running | 0/0 |
| 18 | Juan Pablo Montoya | 42 | Chevrolet | 16 | 397 | 0 | Running | 26/0 |
| 19 | Jamie McMurray | 1 | Chevrolet | 9 | 396 | 2 | Running | 26/1 |
| 20 | David Gilliland | 38 | Ford | 26 | 396 | 0 | Running | 24/0 |
| 21 | David Reutimann | 83 | Toyota | 38 | 396 | 0 | Running | 23/0 |
| 22 | Jimmie Johnson | 48 | Chevrolet | 12 | 395 | 0 | Running | 22/0 |
| 23 | Casey Mears | 13 | Ford | 21 | 394 | 0 | Running | 21/0 |
| 24 | Bobby Labonte | 47 | Toyota | 34 | 394 | 0 | Running | 20/0 |
| 25 | David Ragan | 34 | Ford | 35 | 394 | 0 | Running | 19/0 |
| 26 | Josh Wise | 35 | Ford | 43 | 393 | 0 | Running | 0/0 |
| 27 | Timmy Hill | 32 | Ford | 40 | 391 | 0 | Running | 17/0 |
| 28 | J.J. Yeley | 36 | Chevrolet | 23 | 390 | 0 | Running | 16/0 |
| 29 | Danica Patrick | 10 | Chevrolet | 24 | 385 | 0 | Running | 15/0 |
| 30 | Dave Blaney | 7 | Chevrolet | 33 | 339 | 0 | Accident | 14/0 |
| 31 | Greg Biffle | 16 | Ford | 7 | 335 | 0 | Running | 13/0 |
| 32 | David Stremme | 30 | Toyota | 39 | 326 | 0 | Running | 12/0 |
| 33 | Aric Almirola | 43 | Ford | 18 | 324 | 0 | Accident | 11/0 |
| 34 | Mark Martin | 55 | Toyota | 4 | 324 | 0 | Accident | 10/0 |
| 35 | Jeff Gordon | 24 | Chevrolet | 14 | 324 | 0 | Accident | 9/0 |
| 36 | Brad Keselowski | 2 | Ford | 20 | 317 | 3 | Accident | 9/1 |
| 37 | Landon Cassill | 33 | Chevrolet | 42 | 303 | 0 | Accident | 0/0 |
| 38 | Kyle Busch | 18 | Toyota | 8 | 257 | 65 | Engine | 7/1 |
| 39 | Dale Earnhardt Jr | 88 | Chevrolet | 11 | 256 | 0 | Engine | 5/0 |
| 40 | Travis Kvapil | 93 | Toyota | 28 | 253 | 0 | Accident | 4/0 |
| 41 | Joe Nemechek | 87 | Toyota | 41 | 213 | 0 | Electrical | 0/0 |
| 42 | Michael McDowell | 98 | Ford | 32 | 50 | 0 | Brakes | 2/0 |
| 43 | Scott Speed | 95 | Ford | 37 | 39 | 0 | Transmission | 1/0 |
STANDINGS 
| | | | | | | | | | |
| --- | --- | --- | --- | --- | --- | --- | --- | --- | --- |
| Rank | Driver | Car #  | Points | Behind | Wins | Starts | Top 5  | Top 10  | DNF |
| 1 | Jimmie Johnson | 48 | 445 | 0 | 2 | 12 | 6 | 8 | 0 |
| 2 | Carl Edwards | 99 | 413 | 32 | 1 | 12 | 5 | 7 | 0 |
| 3 | Matt Kenseth | 20 | 394 | 51 | 3 | 12 | 3 | 7 | 2 |
| 4 | Clint Bowyer | 15 | 385 | 60 | 0 | 12 | 4 | 6 | 1 |
| 5 | Kasey Kahne | 5 | 370 | 75 | 1 | 12 | 5 | 6 | 1 |
| 6 | Dale Earnhardt Jr | 88 | 364 | 81 | 0 | 12 | 3 | 7 | 1 |
| 7 | Kevin Harvick | 29 | 362 | 83 | 2 | 12 | 3 | 4 | 2 |
| 8 | Paul Menard | 27 | 347 | 98 | 0 | 12 | 0 | 4 | 0 |
| 9 | Martin Truex Jr | 56 | 336 | 109 | 0 | 12 | 2 | 5 | 0 |
| 10 | Brad Keselowski | 2 | 335 | 110 | 0 | 12 | 4 | 7 | 1 |
| 11 | Kyle Busch | 18 | 332 | 113 | 2 | 12 | 5 | 6 | 3 |
| 12 | Aric Almirola | 43 | 328 | 117 | 0 | 12 | 0 | 4 | 2 |
| 13 | Greg Biffle | 16 | 324 | 121 | 0 | 12 | 1 | 4 | 0 |
| 14 | Jamie McMurray | 1 | 321 | 124 | 0 | 12 | 0 | 3 | 0 |
| 15 | Jeff Gordon | 24 | 320 | 125 | 0 | 12 | 2 | 3 | 3 |
| 16 | Ryan Newman | 39 | 315 | 130 | 0 | 12 | 1 | 6 | 3 |
| 17 | Ricky Stenhouse Jr | 17 | 312 | 133 | 0 | 12 | 0 | 0 | 0 |
| 18 | Kurt Busch | 78 | 304 | 141 | 0 | 12 | 3 | 4 | 2 |
| 19 | Joey Logano | 22 | 298 | 147 | 0 | 12 | 4 | 4 | 2 |
| 20 | Tony Stewart | 14 | 291 | 154 | 0 | 12 | 0 | 2 | 0 |
| 21 | Jeff Burton | 31 | 290 | 155 | 0 | 12 | 1 | 2 | 1 |
| 22 | Marcos Ambrose | 9 | 269 | 176 | 0 | 12 | 0 | 2 | 1 |
| 23 | Juan Pablo Montoya | 42 | 264 | 181 | 0 | 12 | 1 | 2 | 0 |
| 24 | Denny Hamlin | 11 | 238 | 207 | 0 | 8 | 3 | 3 | 1 |
| 25 | Mark Martin | 55 | 236 | 209 | 0 | 10 | 1 | 3 | 1 |