Ana Beatriz gets marriage proposal before Indy 500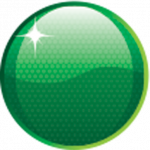 So you're one of four female racers in arguably the world's biggest motor race. Your boyfriend decides to propose on the morning of the race in sight of the yard of bricks. You're Ana Beatriz – what do you do?
That was the situation facing the Brazilian racer before she lined up for the Indianapolis 500. Starting in 26th position for legendary car owner, Dale Coyne, Beatriz was nonplussed about the proposal…quipping she'd take the 200 laps to think about it!
"After the race I will decide," she laughed. "If I win, then yes!"
Beatriz and her boyfriend, Daniel Souza have been dating for around five months.
This is her fourth consecutive Indy 500 race and she sits 25th on IZOD IndyCar Series points.