Mercedes-Benz under fire for covert tyre test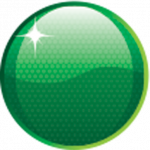 The Anglo-German team, Mercedes, is facing reprisals after it was discovered the squad conducted extensive tyre testing following the Spanish Grand Prix recently.
Reports are rifling around the sport that the team clocked around 1000km of testing at the behest of F1 control tyre supplier Pirelli.
Red Bull have reportedly fired in a protest while Ferrari have requested that the rule over tyre testing be clarified.
Any form of testing at F1 circuits during the season with the exception of rookie tests or aero running in a straight line is outlawed.
The storm is the latest to hit F1 in the wake of Pirelli falling under pressure for adding too much spice to its tyre compounds with Ferrari winning with the Barcelona GP despite performing four stops.