Matthew Brahbam wins Night Before 500 race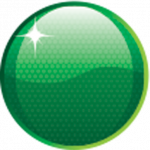 On the eve of the Indianapolis 500 Matthew Brabham has won a rain-shortened Pro Mazda Championship race at the Lucas Oil Raceway in Indiana.
Brabham won the race after it was called off after 52 laps of the scheduled 90.
It had earlier been reduced to 60 laps but was eventually called short because of continuing bad weather in the area.
Brabham, driving for Andretti Autosport, beat Spencer Pigot (Team Pelfrey) with the Australian's team-mate Shelby Blackstock in third.