Tony Bates/Alex Davison fastest in Practice 2 at Rennsport meeting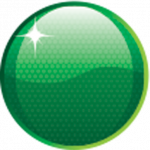 Victorian Tony Bates and Alex Davison have climbed to the top after the second practice session for the Carrera Cup round at the Porsche Rennsport Motor Racing Festival at Sydney Motorsport Park.
In the final session before qualifying, Davison recorded a 1:31.7789s lap in the #24 Pure Energy/N2U car.
James Koundouris was second fastest in the #47 Supabarn Supermarkets entry he is sharing with Steve Owen in 1:31.9079s with Warren Luff ending up third fastest.
Luff, driving the #07 No Second Chance car with Geoff Emery, clocked 1:32.0312s around the 3.91km Grand Prix configuration at the western Sydney circuit.
Steven Richards (1:32.1158s) in the Laser Plumbing Electrical #12 was next ahead of Michael Loccisano who clocked 1:32.2009s. Richards will combine with Theo Koundouris while Loccisano is with Kiwi Jonny Reid in the #10 Hallmarc entry.
Craig Baird, who leads the points standings going into the third round of the Australian Carrera Cup Championship, was ninth fastest in the #01 Jet Travel Insurance car he is sharing with fellow Kiwi John Penny after registering a 1:33.1732s lap.
The Carrera Cup field is now preparing for two qualifying sessions – one  reserved for Professional class racers and the other for Elite drivers in the pro-am format.
Results: Carrera Cup Practice 2
| | | | |
| --- | --- | --- | --- |
| 1 |  Pure Energy/ N2U | T.Bates/A.Davison | 1:31.7789 |
| 2 |  Supabarn Supermarkets | J.Koundouris/S.Owen | 1:31.9079 |
| 3 |  No Second Chance | W.Luff/G.Emery | 1:32.0312 |
| 4 |  Laser Plumbing & Electrical | S.Richards/T.Koundouris | 1:32.1158 |
| 5 |  Hallmarc | M.Loccisano/Jonny Reid | 1:32.2009 |
| 6 |  Objective Racing | T.Walls/J.Davison | 1:32.3057 |
| 7 |  Ausdrill – Onsite Racing | M.Patrizi/T.Bayliss | 1:33.0205 |
| 8 |  Malibu Boats | A.Jones/X.West | 1:33.0944 |
| 9 |  Jet Travel Insurance | C.Baird/J.Penny | 1:33.1732 |
| 10 |  Hallmarc | M.Cini/T.Slade | 1:33.1754 |
| 11 |  Action Tyres and More | M.Kingsley/J.Goodacre | 1:33.2251 |
| 12 |  GT3 Factory / Wrap My Ride | R.Muscat/S.Middleton | 1:33.5784 |
| 13 |  Rosche Visper | D.Flack/D.Wall | 1:33.6460 |
| 14 |  McGrath Estate Agents | S.Smollen/D.Russell | 1:33.6711 |
| 15 |  Porsche Centre Brighton | J.Bergmuller/D.Wood | 1:33.8060 |
| 16 |  Permagard Automotive | M.Twigg/L.Youlden | 1:33.9594 |
| 17 |  Grove Group | S.Grove/E.Bamber | 1:34.0150 |
| 18 |  Team Kiwi Racing | S.Davies/A.Gowans | 1:34.1642 |
| 19 |  Team BRM/Rentcorp Property | D.Padayachee/J.Bobik | 1:34.2710 |
| 20 |  Coates Hire Racing | N.Percat/R.Jane | 1:35.7495 |
| 21 |  Fujitsu Racing | R.Gracie/P.Hill | 1:35.8082 |