Rodney Jane returns as Carrera Cup dark horse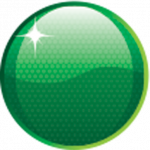 Rodney Jane will return to the wheel of a Cup car for the first time in almost five years at the special Porsche Carrera Cup Australia Rennsport round this weekend.
Jane will link-up with front-runner Nick Percat at the unique shared driver meeting that headlines the all-Porsche extravaganza at Sydney Motorsport Park.
The combination is being touted by keen Porsche observers as one of the most powerful in the field where two 60-minute races will make up round three of the Carrera Cup Championship.
Jane had considerable experience in the one-make Cup car category before he switched to the second-tier V8 Supercar Development Series in 2009.
"I am excited about returning to Carrera Cup and running Michelin tyres again," said Jane.
Michelin will join Bob Jane T-Marts in supporting Jane and Percat for the Sydney round. Percat is third in the points on 258 behind Craig Baird (342) and Steven Richards (302).
Baird is using Porsche first-timer and fellow Kiwi John Penny as his partner while Richards is combining with Theo Koundouris.
The perennial Carrera Cup winner Baird has bypassed the V8 SuperTourer meeting at Pukekohe this weekend, giving priority to the Rennsport meeting which had the date locked away before the Kiwi tin top calendar was finalised.
Each team is required to run both a Professional driver and an Elite driver in a pro-am style format which is set to spice up the results.
The massive Rennsport meeting will also feature the second round of the Porsche GT3 Cup Challenge, historics, regularity and sports cars.
A highlight will also be demonstration runs from some of the iconic Porsche competition cars from previous decades.
For live streaming of the weekend action click through to https://www.speedcafe.com/rennsport/
Carrera Cup entry list
| | | | | |
| --- | --- | --- | --- | --- |
| CL | No | Sponsor | Driver | Co-driver |
| P |  1 |  Jet Travel Insurance |  Craig Baird |  John Penny |
| E |  4 |  Grove Group |  Steven Grove |  Earl Bamber |
| E |  6 |  Objective Racing |  Tony Walls |  James Davison |
| P |  7 |  No Second Chance |  Warren Luff |  Geoff Emery |
| E |  8 |  Permagard automotive |  Max Twigg |  Luke Youlden |
| E |  9 |  Hallmarc |  Marc Cini |  Tim Slade |
| E |  10 |  Hallmarc |  Michael Loccisano |  Jonny Reid |
| P |  12 |  Laser Plumbing & Electrical |  Steven Richards |  Theo Koundouris |
| E |  13 |  Porsche Centre Brighton |  James Bergmuller |  Dale Wood |
| E |  19 |  Rosche Visper |  Damien Flack |  David Wall |
| P |  20 |  Team BRM/Rentcorp Property Group |  Duvashen Padayachee |  Jeff Bobik |
| P |  21 |  Team Kiwi Racing |  Shae Davies |  Andrew Gowens |
| E |  24 |  Pure Energty/N2U |  Tony Bates |  Alex Davison |
| P |  29 |  Ausdrill – Onsite Racing |  Michael Patrizi |  Troy Bayliss |
| P |  34 |  GT3 Factory/Wrap My Ride/Muscrete Construction |  Richard Muscat |  Simon Middleton |
| E |  47 |  Supabarn Supermarkets |  James Koundouris |  Steve Owen |
| P |  50 |  Action Tyres and More |  Matthew Kingsley |  John Goodarce |
| P |  55 |  Fujitsu Racing |  Renee Gracie |  Peter Hill |
| E |  56 |  McGrath Real Estate |  Shane Smollen |  David Russell |
| P |  88 |  Malibu Boats |  Andrew Jones |  Xaiver West |
| P |  222 |  Coates Hire Racing |  Nick Percat |  Rodney Jane |
| | | | | |
Race Schedule
Saturday May 25, 2013

8:30am Regularity – Division 1 (Practice)
8:51 Porsche Carrera Cup Australia (Practice 1)
9:27 Regularity – Division 3 (Practice)
9:48 Porsche GT3 Cup Challenge Australia presented by Pirelli (Practice 1)
10:24 Regularity – Division 2 (Practice)
10:45 Historics – Group S & Group N (Practice/Qualifying)
11:06 Porsche Carrera Cup Australia (Practice 2)
11:42 Sports Cars (Practice/Qualifying)
12:03 Porsche GT3 Cup Challenge Australia presented by Pirelli (Practice 2)
12:29 Iconic Porsche Demonstration (Demonstration 1)
12:57 Regularity – Division 1 (Regularity 1)
1:17 Regularity – Division 3 (Regularity 1)
1:37 Historics – Group S & Group N (Race 1)
2:00 Porsche Carrera Cup Australia – Professional Class (Qualifying 1)
2:28 Porsche GT3 Cup Challenge Australia presented by Pirelli (Qualifying)
2:56 Sports Cars (Race 1)
3:19 Porsche Carrera Cup Australia – Elite Class (Qualifying 2)
3:47 Regularity – Division 2 (Regularity 1)
4:07 Iconic Porsche Demonstration (Demonstration 2)
4:35 Carrera Cup/GT3 Cup Challenge (Sponsor Rides)
Sunday May 26, 2013

8:30 Carrera Cup/GT3 Cup Challenge (Sponsor Rides)
8:58 Regularity – Division 1 (Regularity 2)
9:18 Sports Cars (Race 2)
9:41 Porsche GT3 Cup Challenge Australia presented by Pirelli (Race 1)
10:09  Regularity – Division 2 (Regularity)
10:29 Historics – Group S & Group N (Race 2)
10:52 Porsche Carrera Cup Australia (Race 1 Enduro)
12:00 Regularity – Division 3 (Regularity 2)
12:20 Porsche GT3 Cup Challenge Australia presented by Pirelli (Race 2)
12:48 Iconic Porsche Demonstration (Demonstration 3)
1:16 Regularity – Division 1 (Regularity 3)
1:36 Historics – Group S & Group N (Race 3)
1:59 Regularity – Division 2 (Regularity 3)
2:19 Porsche Carrera Cup Australia (Race 2 – Enduro)
3:27 Sports Cars (Race 3)
3:50 Porsche GT3 Cup Challenge Australia presented by Pirelli (Race 3 – Enduro)
4:58 Regularity – Division 3 (Regularity 3)