Part 3: Rennsport showcases Porsche nostalgia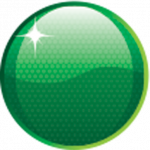 Prepared and raced by the powerhouse Penske team headquartered in Charlotte, North Carolina, the LMP2-class RS Spyder is widely acclaimed for its stunning performances.
Built in 2006, the RS Spyder successfully campaigned in the American Le Mans series against the might of the LMP1 runners headed by the diesel-powered Audi Sport North America prototypes.
It claimed four race victories in LMP2 and was never further back the than the top three in its class.
The RS Spyder was a huge hit in demonstration runs at Bathurst last year with the talented Dutch racer Jeroen Bleekemolen, who won the Nurburgring 24 Hour last weekend, at the helm.
Meanwhile another boxer engined 911 at the Strasse tells an interesting story.
The Sydney racer Brian Foley could not secure a factory-built 911 ST for the opening rounds of the Australian Touring Car Championship.
So as a replacement Foley acquired an optioned up 911S 2.2 fitted with a factory 2.3-litre S/T racing kit from Porsche agent Alan Hamilton.
Racing as the Chesterfield Racing Porsche, Foley ran second to Allan Moffat (TransAm Mustang) at Calder in 1970 but an accident sidelined the car from the rest of the season after it was placed third in the Championship mid-term.
The Chesterfield Porsche campaigned in New Zealand with Jim Palmer for a year before returning to Australia where it ran as a Touring Car and then a Sports Sedan for four seasons.
During that time it was handled by a number of steerers including Alan Hamilton, Leo Geoghegan, Peter Brock and John Harvey.
The car crashed at Mallala in 1975 and remained neglected for 30 years before it was restored to its original state by Melbourne enthusiast Ian Henderson.
2006 LMP2 ALMS CLASS WINNING RS SPYDER
Engine: 3397cc 90-degree V8
Power: [email protected]
Torque: [email protected]
Top speed: 385km/h (depending on gearing)
Weight: 775kg
1969 ex-BRIAN FOLEY CHESTERFIELD 911 S/T
Engine: 2247cc horizontally opposed six cylinder
Power: 186kW
Top speed: 260km/h
Weight: 850kg
For live streaming of the weekend action click through to https://www.speedcafe.com/rennsport/