Part 2: Rennsport showcases Porsche nostalgia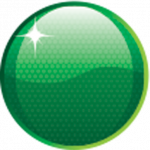 Among the smogasbord of rare and prized Porsches at the Rennsport meeting this weekend is chassis #003, the 936/81 Spyder which won the 1981 Le Mans 24 Hour.
One of the stars highlighted in an extensive collection at the Porsche Strasse area at Sydney Motorsport Park, the 936/81 was guided to victory at La Sarthe by the revered combination of Jacky Ickx and Derek Bell.
The car duly claimed the pole position and went on to win by 14 laps.
The speed trap down Mulsanne Straight clocked the Spyder at 360km/h, easily the fastest by any car in the 1981 edition of the famous sports car marathon.
It was plucked from the Porsche Museum in Stuttgart at the last minute for its Australian display.
A total restoration has recently been completed on the car at Porsche's Weissach new historic Motorsport Department under the directorship of Klaus Bischof.
It was driven by 2004 Carrera Cup champion Alex Davison recently at the Phillip Island Classic historic festival, the first time it had been raced for 32 years. A week later it appeared at Albert Park in the F1 support races, finishing second overall, despite its tall Le Mans gear ratios, against more powerful and more appropriately prepared machines.
Another competition Porsche with a rich history is a 1984 956C raced by the 1983 Le Mans-winning Vern Schuppan and Yoshimi Katayama, competing in the Japanese Sports Car Championship.
Schuppan and fellow Australian enthusiast Rob Sherrard bought the car in 2006 and it competed in the Phillip Island Classic in March 2007.
Queenslander Russell Kempnich then acquired the 956C following that meeting and it has since competed in historic events in Australia and the United Kingdom.
Fact file
1981 Porsche 936/81 Spyder
Engine: 2650cc horizontally opposed six cylinder twin turbo
Power: [email protected]
Torque: [email protected]
Top speed: 360km/h
Weight: 750kg
1984 Porsche 956C
Engine: 2650cc horizontally opposed six cylinder twin turbo
Power: [email protected]
Torque: [email protected]
Top speed: 355km/h
Weight: 840kg
For live streaming of the weekend action click through to https://www.speedcafe.com/rennsport/