Part 1: Rennsport showcases Porsche nostalgia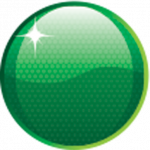 A stunning mix of Porsches, many with impeccable racing pedigree will headline the demonstrations at the Rennsport Australia meeting at Sydney Motorsport Park this weekend.
On display in an area called Porsche Strasse among the oldest but by no means less significant is a 1959 356 Carrera GT, the first to be christened with the iconic nameplate.
The Type 356A 1600 Carrera GT is one of three right-hand-drive cars produced by Porsche.
It was built to order for Victorian farmer David Calvert.
The car was tracked down in the mid-1990's and fully restored by Australian Porsche concessionaire Alan Hamilton for the former Coles-Myer chief executive Peter Bartels.
It was then sent back to its country of birth when it was acquired by the fabulous Porsche Museum in Stuttgart.
The car has been a regular in Australian classic rallies and historic racing events.
Another is deemed as Australia's first 911 which was acquired when South Australian pastoralist Ron Angas put a deposit down on a new type 901 in April 1964, seven months after the 911s debut at the Frankfurt Motor Show.
Six months after lodging the order Angas discovered that he would in fact be Australia's first 911 owner. The delay was Peugeot had successfully fought against the use of a central zero in a three-digit model number.
Right-hand-drive production of the new 911 started in May 1965 with Angas' Stone Gray coupe the fourth of them.
The price was $4881.10 pounds.
The 911 remains in the hands of its third owner, Stewart Kay (Adelaide) who acquired it in 1992.
1959 Porsche 356 Carrera GT
Engine: 1588cc horizontally opposed and air cooled four cylinder.
Power: [email protected]
Torque: [email protected]
Top speed: 200km/h
Weight: 880kg.
1965 911 (Australia's first)
Engine: 1991cc horizontally opposed, air cooled six cylinder
Power: [email protected]
Torque: [email protected]
Top speed: 210km/h
Weight: 1080kg