Hamlin grabs Coke 600 pole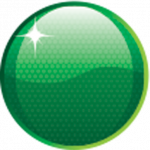 Denny Hamlin's drive to get back into the fight for the NASCAR Sprint Cup continues to gain momentum as he scorched to pole position for this weekend's Coca-Cola 600 in Charlotte.
In what will be only his second full championship race start since injuring his back in late March, Hamlin set a new track record with an outstanding 195.624 mph (314.836 km/h) lap in Thursday night qualifying.
The Joe Gibbs Racing Toyota driver, led eight drivers who went under the previous track record of 193.708 mph (Greg Biffle 2012). It also marked the seventh track record in 10 qualifying sessions this season (two were rained out) for the new sixth-generation Sprint Cup car, which made its debut this February in Daytona.
"Proud to be back on the racetrack," Hamlin said. "We're really getting things going right now."
It is Hamlin's second pole of the year, the other coming 22 March at Auto Club Speedway in Fontana, the same race weekend he injured his back in a last lap accident involving Joey Logano.
Australia's Marcos Ambrose will start from 19th.
"The car drove 'OK', said Ambrose.
"It danced around a little bit, but it wasn't bad.  We are a lot better this week and the car is faster.  I can drive it pretty hard, but we need to tweak it a little bit more.
"The DEWALT crew will work on it, and we'll be ready for Sunday."
The Coke 600 will be run Sunday evening US time.
| | | | | | | | |
| --- | --- | --- | --- | --- | --- | --- | --- |
| POS  | Driver | Car # | Make | Sponsor | MPH | Best Time | Behind |
| 1 | Denny Hamlin | 11 | Toyota | FedEx Office | 195.624 | 27.604 | Leader |
| 2 | Kurt Busch | 78 | Chevrolet | Furniture Row Racing-Serta | 195.221 | 27.661 | -0.057 |
| 3 | Matt Kenseth | 20 | Toyota | The Home Depot / Husky | 195.094 | 27.679 | -0.075 |
| 4 | Mark Martin | 55 | Toyota | Aaron's Dream Machine | 194.595 | 27.750 | -0.146 |
| 5 | Clint Bowyer | 15 | Toyota | 5-Hour Energy | 194.503 | 27.763 | -0.159 |
| 6 | Kasey Kahne | 5 | Chevrolet | Time Warner Cable | 194.349 | 27.785 | -0.181 |
| 7 | Greg Biffle | 16 | Ford | Fastenal | 194.238 | 27.801 | -0.197 |
| 8 | Kyle Busch | 18 | Toyota | M&M's Red-White-Blue M-Prove America | 193.952 | 27.842 | -0.238 |
| 9 | Jamie McMurray | 1 | Chevrolet | Bad Boy Buggies | 193.694 | 27.879 | -0.275 |
| 10 | Ryan Newman | 39 | Chevrolet | Quicken Loans | 193.639 | 27.887 | -0.283 |
| 11 | Dale Earnhardt Jr | 88 | Chevrolet | National Guard | 193.444 | 27.915 | -0.311 |
| 12 | Jimmie Johnson | 48 | Chevrolet | Lowe's Patriotic | 193.292 | 27.937 | -0.333 |
| 13 | Carl Edwards | 99 | Ford | Fastenal | 193.271 | 27.940 | -0.336 |
| 14 | Jeff Gordon | 24 | Chevrolet | Drive To End Hunger | 192.961 | 27.985 | -0.381 |
| 15 | Kevin Harvick | 29 | Chevrolet | Budweiser Folds of Honor | 192.520 | 28.049 | -0.445 |
| 16 | Juan Pablo Montoya | 42 | Chevrolet | Target | 192.287 | 28.083 | -0.479 |
| 17 | Martin Truex Jr | 56 | Toyota | NAPA Auto Parts | 192.191 | 28.097 | -0.493 |
| 18 | Aric Almirola | 43 | Ford | USAF | 192.130 | 28.106 | -0.502 |
| 19 | Marcos Ambrose | 9 | Ford | DeWalt | 192.123 | 28.107 | -0.503 |
| 20 | Brad Keselowski | 2 | Ford | Miller Lite | 191.884 | 28.142 | -0.538 |
| 21 | Casey Mears | 13 | Ford | GEICO | 191.884 | 28.142 | -0.538 |
| 22 | Paul Menard | 27 | Chevrolet | Menards / Serta | 191.727 | 28.165 | -0.561 |
| 23 | J.J. Yeley | 36 | Chevrolet | TBA | 190.988 | 28.274 | -0.670 |
| 24 | Danica Patrick | 10 | Chevrolet | GoDaddy.com | 190.826 | 28.298 | -0.694 |
| 25 | Tony Stewart | 14 | Chevrolet | Bass Pro Shops / Mobil 1 | 190.792 | 28.303 | -0.699 |
| 26 | David Gilliland | 38 | Ford | Long John Silver's | 190.665 | 28.322 | -0.718 |
| 27 | Jeff Burton | 31 | Chevrolet | Cheerios | 190.490 | 28.348 | -0.744 |
| 28 | Travis Kvapil | 93 | Toyota | Burger King / Dr. Pepper | 190.416 | 28.359 | -0.755 |
| 29 | Trevor Bayne | 21 | Ford | Motorcraft / Quick Lane Tire & Auto Center | 190.409 | 28.360 | -0.756 |
| 30 | Ricky Stenhouse Jr | 17 | Ford | Fastenal | 190.241 | 28.385 | -0.781 |
| 31 | Joey Logano | 22 | Ford | Pennzoil | 190.047 | 28.414 | -0.810 |
| 32 | Michael McDowell | 98 | Ford | Phil Parsons Racing | 189.967 | 28.426 | -0.822 |
| 33 | Dave Blaney | 7 | Chevrolet | Sany | 189.793 | 28.452 | -0.848 |
| 34 | Bobby Labonte | 47 | Toyota | Bush's Grillin Beans | 189.401 | 28.511 | -0.907 |
| 35 | David Ragan | 34 | Ford | TBA | 189.049 | 28.564 | -0.960 |
| 36 | Regan Smith | 51 | Chevrolet | Phoenix Construction | 188.725 | 28.613 | -1.009 |
| 37 | Scott Speed | 95 | Ford | TBA | 188.659 | 28.623 | -1.019 |
| 38 | David Reutimann | 83 | Toyota | Burger King / Dr. Pepper | 188.383 | 28.665 | -1.061 |
| 39 | David Stremme | 30 | Toyota | Swan Energy | 188.265 | 28.683 | -1.079 |
| 40 | Timmy Hill | 32 | Ford | OXY Water | 188.114 | 28.706 | -1.102 |
| 41 | Joe Nemechek | 87 | Toyota | TBA | 188.081 | 28.711 | -1.107 |
| 42 | Landon Cassill | 33 | Chevrolet | Little JoesAutos.com | 188.075 | 28.712 | -1.108 |
| 43 | Josh Wise | 35 | Ford | MDS Transport | 186.406 | 28.969 | -1.365 |