Stranded Holdsworth replaced by Jonny Reid for Rennsport event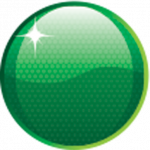 Jonny Reid will replace Lee Holdsworth at this weekend's Rennsport Carrera Cup event with the IRWIN Racing V8 Supercar driver left stranded in the US as the tornadoes threw domestic air travel into chaos.
Holdsworth was set to partner Michael Loccisano under the Sydney Motorsport Park round's two-driver, Pro-Am, format but wayward weather has caused delays to his homebound journey from the V8 Supercars round in Austin, Texas.
I was really looking forward to teaming up with someone from the V8 Supercar series, and especially Lee who is one of the class drivers of that field," said Elite driver Laccisano.
"It would have been a great opportunity and it's disappointing that he's not going to make it. However it's great to be able to get Jonny on board; he a great driver and is more than capable as a Rennsport co-driver."
Reid is an ideal replacement for Holdsworth having finished runner-up in the 2012 Carrera Cup, despite missing round one,  and was awarded by TAG Heuer for his achievement of the most fastest laps in the Professional Class.
"Jonny and I actually had discussion about this opportunity earlier in the year before he secured the V8 Supercars drive. The fact that he was available when Lee wasn't able to make it back to Australia in time was fantastic," Laccisano added.
"It's great that new elements – two co-driver one-hour races – are added this weekend's Carrera Cup round. Going away from the sprint races to the endurance style format is just fantastic and we're all looking forward to this weekend."
Reid managed a clean sweep of wins at the final round of the 2012 Carrera Cup at Sydney Olympic Park before switching to V8 Supercars with Dick Johnson Racing for the opening three rounds of the 2013 season.
The ultimate celebration of Porsche competition and road cars will be streamed live on Speedcafe.com across the two-day Rennsport Australia Motor Racing Festival from Sydney Motorsport Park this weekend.
| | | | | |
| --- | --- | --- | --- | --- |
| CL | No | Sponsor | Driver | Co-driver |
| P |  1 |  Jet Travel Insurance |  Craig Baird |  John Penny |
| E |  4 |  Grove Group |  Steven Grove |  Earl Bamber |
| E |  6 |  Objective Racing |  Tony Walls |  James Davison |
| P |  7 |  No Second Chance |  Warren Luff |  Geoff Emery |
| E |  8 |  Permagard automotive |  Max Twigg |  Luke Youlden |
| E |  9 |  Hallmarc |  Marc Cini |  Tim Slade |
| E |  10 |  Hallmarc |  Michael Loccisano |  Jonny Reid |
| P |  12 |  Laser Plumbing & Electrical |  Steven Richards |  Theo Koundouris |
| E |  13 |  Porsche Centre Brighton |  James Bergmuller |  Dale Wood |
| E |  19 |  Rosche Visper |  Damien Flack |  David Wall |
| P |  20 |  Team BRM/Rentcorp Property Group |  Duvashen Padayachee |  Jeff Bobik |
| P |  21 |  Team Kiwi Racing |  Shae Davies |  Andrew Gowens |
| E |  24 |  Pure Energty/N2U |  Tony Bates |  Alex Davison |
| P |  29 |  Ausdrill – Onsite Racing |  Michael Patrizi |  Troy Bayliss |
| P |  34 |  GT3 Factory/Wrap My Ride/Muscrete Construction |  Richard Muscat |  Simon Middleton |
| E |  47 |  Supabarn Supermarkets |  James Koundouris |  Steve Owen |
| P |  50 |  Action Tyres and More |  Matthew Kingsley |  John Goodarce |
| P |  55 |  Fujitsu Racing |  Renee Gracie |  Peter Hill |
| E |  56 |  McGrath Real Estate |  Shane Smollen |  David Russell |
| P |  88 |  Malibu Boats |  Andrew Jones |  Xaiver West |
| P |  222 |  Coates Hire Racing |  Nick Percat |  Rodney Jane |
| | | | | |
Race Schedule
Saturday May 25, 2013

8:30am Regularity – Division 1 (Practice)
8:51 Porsche Carrera Cup Australia (Practice 1)
9:27 Regularity – Division 3 (Practice)
9:48 Porsche GT3 Cup Challenge Australia presented by Pirelli (Practice 1)
10:24 Regularity – Division 2 (Practice)
10:45 Historics – Group S & Group N (Practice/Qualifying)
11:06 Porsche Carrera Cup Australia (Practice 2)
11:42 Sports Cars (Practice/Qualifying)
12:03 Porsche GT3 Cup Challenge Australia presented by Pirelli (Practice 2)
12:29 Iconic Porsche Demonstration (Demonstration 1)
12:57 Regularity – Division 1 (Regularity 1)
1:17 Regularity – Division 3 (Regularity 1)
1:37 Historics – Group S & Group N (Race 1)
2:00 Porsche Carrera Cup Australia – Professional Class (Qualifying 1)
2:28 Porsche GT3 Cup Challenge Australia presented by Pirelli (Qualifying)
2:56 Sports Cars (Race 1)
3:19 Porsche Carrera Cup Australia – Elite Class (Qualifying 2)
3:47 Regularity – Division 2 (Regularity 1)
4:07 Iconic Porsche Demonstration (Demonstration 2)
4:35 Carrera Cup/GT3 Cup Challenge (Sponsor Rides)
Sunday May 26, 2013

8:30 Carrera Cup/GT3 Cup Challenge (Sponsor Rides)
8:58 Regularity – Division 1 (Regularity 2)
9:18 Sports Cars (Race 2)
9:41 Porsche GT3 Cup Challenge Australia presented by Pirelli (Race 1)
10:09  Regularity – Division 2 (Regularity)
10:29 Historics – Group S & Group N (Race 2)
10:52 Porsche Carrera Cup Australia (Race 1 Enduro)
12:00 Regularity – Division 3 (Regularity 2)
12:20 Porsche GT3 Cup Challenge Australia presented by Pirelli (Race 2)
12:48 Iconic Porsche Demonstration (Demonstration 3)
1:16 Regularity – Division 1 (Regularity 3)
1:36 Historics – Group S & Group N (Race 3)
1:59 Regularity – Division 2 (Regularity 3)
2:19 Porsche Carrera Cup Australia (Race 2 – Enduro)
3:27 Sports Cars (Race 3)
3:50 Porsche GT3 Cup Challenge Australia presented by Pirelli (Race 3 – Enduro)
4:58 Regularity – Division 3 (Regularity 3)