Snapshot of Falcon history in Aussie racing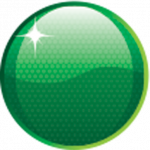 The Ford Falcon will live to fight another day on the track, for the next few years at least, in the wake of the crippling announcement today of the closure of local manufacturing from 2016.
With the Falcon officially receiving its last rites three years and a few months ahead of time, Speedcafe takes a look back at the legacy the brand will leave behind in Australian Touring Car/V8 Supercar racing.
The iconic Aussie nameplate has been responsible for a huge slice of domestic motor racing history since the 1960's.
The first of 12 wins for the Falcon in the Great Race at Bathurst was the XR GT with drivers Harry Firth and Fred Gibson in 1967.
THE FINAL RACE OF THE 2023 REPCO SUPERCARS CHAMPIONSHIP ON ONE OF THE WORLD'S BEST STREET CIRCUITS. GO ALL IN AT THE VAILO ADELAIDE 500, CLICK HERE TO BUY TICKETS
There was a period from the mid 1980's until 1993 when Falcons had a hiatus from competition, making way for the Group A era of the turbo-charged Sierras.
Of the 23 championships won by Ford since the first Australian Touring Car Championship in 1960, Falcons have collected 15 of those titles.
The first of which was through Allan Moffat in an XY GTHO, the last was won by James Courtney in a Dick Johnson Racing FG Falcon in 2010.
Ford Falcon by the numbers:
ATCC/V8 Supercar Championship wins
1973 Allan Moffat (Falcon XY GTHO)
1976 Allan Moffat (Falcon XB GT)
1977 Allan Moffat (Falcon XC)
1981 Dick Johnson (Falcon XD)
1982 Dick Johnson (Falcon XD)
1984 Dick Johnson (Falcon XE)
1993 Glenn Seton (Falcon EB)
1995 John Bowe (Falcon EF)
1997 Glenn Seton (Falcon EL)
2003 Marcos Ambrose (Falcon BA)
2004 Marcos Ambrose (Falcon BA)
2005 Russell Ingall (Falcon BA)
2008 Jamie Whincup (Falcon BF)
2009 Jamie Whincup (Falcon FG)
2010 James Courtney (Falcon FG)
Bathurst wins
1967 Fred Gibson/Harry Firth (Falcon XR GT)
1970 Allan Moffat (Falcon XW GTHO)
1971 Allan Moffat (Falcon XY GTHO)
1973 Allan Moffat/Ian Geoghegan (Falcon XA GT)
1974 John Goss/Kevin Bartlett (Falcon XA GT)
1977 Allan Moffat/Jacky Ickx (Falcon XC)
1981 Dick Johnson/John French (Falcon XD)
1994 Dick Johnson/John Bowe (Falcon EB)
1998 Jason Bright/Steven Richards (Falcon EL)
2006 Craig Lowndes/Jamie Whincup (Falcon BA)
2007 Craig Lowndes/Jamie Whincup (Falcon BF)
2008 Craig Lowndes/Jamie Whincup (Falcon BF)
Winning Falcon models
Falcon BA (51 wins)
Falcon FG (43)
Falcon BF (39)
Falcon EF (23)
Falcon AU (23)
Falcon EB (21)
Falcon EL (19)
Falcon XB GT (15)
Falcon XD (12)
Falcon XY GTHO (6)
Falcon XC (4)
Falcon XE (1)