NASCAR unveils 2014 Hall of Famers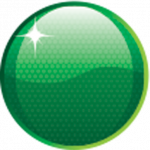 After an extensive vote from the 54 insiders that form the NASCAR Hall of Fame voting panel, Fireball Roberts, Maurice Petty, Tim Flock and Jack Ingram will be inducted into the NASCAR Hall of Fame in January.
The five racers chosen came from a group of 25 potential inductees and a 55th vote was added from an online fan vote.
The group represents many eras of the sport, with Petty being responsible for generating the horsepower that propelled his older brother – Richard – to his 200 NASCAR wins. He becomes the fourth member of the Petty dynasty to be added to the Hall of Fame.
Flock, who's sister Ethel was NASCAR's second female driver, took the only monkey in racing history to victory lane with a win in 1953 in the Grand National at Hickory Speedway. Jocko Flocko, as the monkey was named, was retired two weeks later when it became scared, forcing an unscheduled pitstop! He raced in NASCAR's first ever officially sanctioned event and won two Championships.
Fireball Roberts is considered the man to have paved the way for the modern day superstars in the sport. Whilst he never won a Championship, he won a Daytona 500 in 1962 – one of his seven wins at the Florida Superspeedway.
Jack Ingram was a specialist in the NASCAR second tier Series, now known as Nationwide. He won three straight Late Model Sportsman Championships (the pre-cursor to the Busch Series) from 1972-1974 and then went onto win a further two Busch Series Championships.
Dale Jarrett, the most contemporary of the five inductees, was a triple Daytona 500 Champion and won the 1999 Winston Cup. He and father, Ned are were the second father-son combination to win NASCAR Championships (after Lee and Richard Petty) and they now become the third father-son combination added to the Hall of Fame behind the Pettys and NASCAR founder, Bill France Sr and his son, Bill France Jr.
The five legends of the sport will be inducted into the NASCAR Hall of Fame on Wednesday January 29, 2014.
ABOUT THE FIVE INDUCTEES INTO THE NASCAR HALL OF FAME:
Tim Flock
A two-time NASCAR premier series champion, Flock was one of the sport's first dominant drivers. In 187 starts, Flock had 39 victories, a total that still ranks 18th on the all-time wins list. Flock won his first series title in 1952 while driving Ted Chester's Hudson Hornet, and his second in 1955 driving Carl Kiekhaefer's Chrysler. He dominated that season, posting 18 wins, 32 top fives and 18 poles in 39 races. Flock's 18 wins stood as a single-season victory record until Richard Petty surpassed it with 27 wins in 1967.
Jack Ingram
The NASCAR Nationwide Series has had a variety of incarnations through the years but when considered collectively, an argument can be made that Jack Ingram is the series' all-time greatest driver. Before the formation of the series, Ingram won three consecutive championships, from 1972-74, in its precursor – the Late Model Sportsman Division. When the NASCAR Busch Series was formed, he won the inaugural title in 1982 and again in '85. In his 10 years of competition in what was called the NASCAR Busch Series, Ingram had 31 wins, a record that stood until Mark Martin broke it in 1997. All but two of Ingram's 31 wins came on short tracks.
Dale Jarrett
Dale Jarrett personified big-stage performances. A three-time Daytona 500 winner and two-time winner of the Brickyard 400 at Indianapolis Motor Speedway, Jarrett excelled under NASCAR's brightest spotlights. His 32 NASCAR Sprint Cup Series victories – 21st all-time – also include the Coca-Cola 600 at Charlotte Motor Speedway. Jarrett won the 1999 NASCAR Sprint Cup Series championship, and recorded six additional top-five championship finishes. With father Ned, the Jarretts are only the second father-son combination with NASCAR premier series championships after NASCAR Hall of Famers Lee and Richard Petty. Ned Jarrett was inducted into the NASCAR Hall of Fame in May 2011. Ned and Dale Jarrett become the third father-son duo selected to the NASCAR Hall of Fame, following Bill France Sr. and Bill France Jr., and Lee and Richard Petty.
Maurice Petty
The chief engine builder at Petty Enterprises, Maurice Petty becomes the fourth member of the dynasty to be chosen for membership in the NASCAR Hall of Fame – following his older brother Richard, father Lee and his cousin Dale Inman. The man simply called "Chief" supplied the horsepower that propelled Richard Petty to a majority of his record 200 NASCAR victories, plus his seven NASCAR premier series championships and seven Daytona 500 victories. Lee Petty, Buddy Baker, Jim Paschal and Pete Hamilton were also among those who won with his engines. Petty had a brief driving career – 26 premier series races with seven top-five and 16 top-10 finishes between 1960 and 1964 – but was satisfied to work behind the scenes as one of the top engine builders ever seen in the sport.
Fireball Roberts
Glenn Roberts, who got his legendary nickname from his days as a hard-throwing pitcher in high school, is perhaps the greatest driver never to win a NASCAR title. He was arguably stock car racing's first superstar, an immensely popular prototype for some of today's competitors who are stars on and off the track. During his career he often came up big in the biggest events, winning the Daytona 500 in 1962 and the Southern 500 in 1958 and '63. Overall, he won seven races at Daytona International Speedway, starting with the Firecracker 250 in the summer of 1959 – the year the speedway opened.