Ford bombshell: local manufacturing to cease in 2016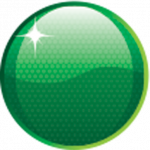 The Falcon nameplate's presence in V8 Supercars is officially numbered after Ford confirmed local manufacturing would cease in October, 2016.
Ford rocked the motoring world this morning when it confirmed that it would become an import-only company ending long running speculation about local manufacturing.
There are only six Falcons in the 28-car 2013 V8 Supercars Championship series, with the number of blue oval fighters having been in steady decline in recent seasons.
Of the six, four race under the Ford Performance Racing factory banner, while the other two remain with the company's biggest Australian motor racing stalwart and figurehead, Dick Johnson Racing.
THE FINAL RACE OF THE 2023 REPCO SUPERCARS CHAMPIONSHIP ON ONE OF THE WORLD'S BEST STREET CIRCUITS. GO ALL IN AT THE VAILO ADELAIDE 500, CLICK HERE TO BUY TICKETS
Importantly, it remains to be seen whether the Ford announcement will also have a flow-on affect to the local manufacturing operations of Holden and Toyota.
While Toyota is not involved in V8 Supercars racing despite having explored the idea loosely about 10 years ago, Holden remains heavily involved with 15 Commodores on the grid.
V8 Supercars technical rules mean that when production ceases, it will render the Falcon ineligible for competition.
Under the series rule C1.1 Technical Definition:
*1.1.2 For a model of Automobile to be considered eligible for approval as a Car it must:
*1.1.2.1 be based on a four door production Automobile;
*1.1.2.2 be commercially available in Australia;
*1.1.2.3 have a minimum production volume of 5000 Automobiles worldwide;
*1.1.2.4 have a minimum production volume of 3500 Automobiles by the manufacturers accredited 'Special Vehicles' division;
*1.1.2.5 be of suitable size for the Bodywork to be adapted to the Chassis;
*1.1.2.6 be right hand drive in race configuration;
*1.1.2.7 be rear wheel drive in race configuration;
*1.1.2.8 be powered by a V8 engine with a maximum capacity of 5000cc in race configuration.
FPR is contracted to be the official Ford factory team until the end of 2013.
In March FPR co-owner Rod Nash was forced to defend that his outfit was in the throes of seeking another manufacturer to form a partnership with for the 2014 season.
The Broadmeadows Car Assembly Plant was opened by then Prime Minister, Sir Robert Menzies in 1960 where eight generations of Falcon have been produced since the plant opened. The Falcon is thus Australia's longest running locally produced nameplate.
Ford Australia president and chief executive Bob Graziano said the closures will mean 1200 jobs will be lost. "No decision has been made on the motorsport program yet and we will work with our motorsport teams and work through that over the next three years."
Graziano announced that Ford Australia had posted a $141million loss after tax and had accumulated $600million in losses over the last five years.