F1 RACE GUIDE: Can Webber join the Monaco Greats?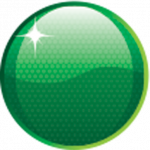 In this edition of the Speedcafe.com Formula 1 Race Guide we analyse Mark Webber's career at Monaco and pose the question – can he elevate himself to greatness this weekend by taking his third F1 win in the Principality?
He has been among the best performers over recent years and his two wins place him above contemporaries in Kimi Raikkonen, Fernando Alonso and Lewis Hamilton who have one win in the world's most revered Formula 1 event apiece.
The debate over tyres continues as Formula 1 is still seeking a team and driver to grab season 2013 by the horns and make it their own.
Click the below to read the full Speedcafe.com Formula 1 Monaco Grand Prix Race Guide: