Dick Johnson reacts to Ford bombshell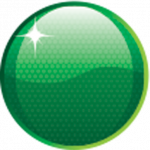 Dick Johnson, Ford's most loyal motor racing servant in Australia, says he cannot predict whether his eponymous team will be racing blue oval badged cars when the company closes its local manufacturing operations in 2016.
The triple Bathurst winner and five-times Australian Touring Car Champion has remained fiercely protective of the Ford brand even after being ditched from direct factory backing some years ago.
All of Johnson's hallmark victories in touring cars have been in Fords.
Ford announced earlier today that it will cease local manufacturing which means the end for the Falcon and its derivatives the Ute and Territory from October, 2016.
"When any business changes direction it has an effect on the people," Johnson commented.
"With Ford's announcement today there are many families of long term Ford employees that will no doubt be thinking of their future.
"My association goes back a long, long way and the Ford and DJR brands have achieved some great success in motorsport.
"We have enjoyed a very special relationship which has produced a loyal fan base for both our brands. Clearly with the Falcon finishing up in 2016 as a locally produced car it will have an effect on our racing program.
"Will we still be racing Fords then? I don't know, but Ford will continue to sell cars here and I can assure you we intend to be racing V8 Supercars out of the DJR workshops long into the future."
Johnson said that nothing remains constant forever in the business world, particularly in the current volatile climate.
"Nothing stays still in this business. We have already seen Nissan and the customer Mercedes brands emerge this year so it is logical to think that there will be others that see V8 Supercars as a good marketing tool. It may be a Ford product for us; it may not be."