Watch all the Rennsport action live on Speedcafe.com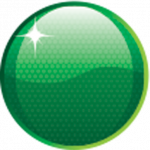 The ultimate celebration of Porsche competition and road cars will be streamed live on Speedcafe.com across the two-day Rennsport Australia Motor Racing Festival from Sydney Motorsport Park this weekend.
From 8.30am on Saturday and Sunday all of the action from the bumper Rennsport meeting which will be headlined by the third round of the Porsche Carrera Cup Australia Championship and can be viewed by clicking here.
The Carrera Cup action will be punctuated by two one-hour races where each car will have a pro and an elite driver.
Some of the best driving talent from Australia and internationally will be on show at the unique pro-am style meeting which will also include the second round of the Porsche GT3 Cup Challenge Australia, historic Porsche racing, Sports Cars and Regularity.
For connoisseurs of Porsche's rich racing heritage a display of priceless machines including the 1981 Le Mans 24 Hour-winning 936/81 Spyder and the RS Spyder which won the LMP2 American Le Mans Series in 2006 will be on display alongside a significant collection of Porsches stamped with key Australian heritage.
The all-Porsche weekend will set an Australian record for the amount of competition cars at the one circuit.
Don't miss a minute of the action by clicking here
Race Schedule
Saturday May 25, 2013

8:30am Regularity – Division 1 (Practice)
8:51 Porsche Carrera Cup Australia (Practice 1)
9:27 Regularity – Division 3 (Practice)
9:48 Porsche GT3 Cup Challenge Australia presented by Pirelli (Practice 1)
10:24 Regularity – Division 2 (Practice)
10:45 Historics – Group S & Group N (Practice/Qualifying)
11:06 Porsche Carrera Cup Australia (Practice 2)
11:42 Sports Cars (Practice/Qualifying)
12:03 Porsche GT3 Cup Challenge Australia presented by Pirelli (Practice 2)
12:29 Iconic Porsche Demonstration (Demonstration 1)
12:57 Regularity – Division 1 (Regularity 1)
1:17 Regularity – Division 3 (Regularity 1)
1:37 Historics – Group S & Group N (Race 1)
2:00 Porsche Carrera Cup Australia – Professional Class (Qualifying 1)
2:28 Porsche GT3 Cup Challenge Australia presented by Pirelli (Qualifying)
2:56 Sports Cars (Race 1)
3:19 Porsche Carrera Cup Australia – Elite Class (Qualifying 2)
3:47 Regularity – Division 2 (Regularity 1)
4:07 Iconic Porsche Demonstration (Demonstration 2)
4:35 Carrera Cup/GT3 Cup Challenge (Sponsor Rides)
Sunday May 26, 2013

8:30 Carrera Cup/GT3 Cup Challenge (Sponsor Rides)
8:58 Regularity – Division 1 (Regularity 2)
9:18 Sports Cars (Race 2)
9:41 Porsche GT3 Cup Challenge Australia presented by Pirelli (Race 1)
10:09  Regularity – Division 2 (Regularity)
10:29 Historics – Group S & Group N (Race 2)
10:52 Porsche Carrera Cup Australia (Race 1 Enduro)
12:00 Regularity – Division 3 (Regularity 2)
12:20 Porsche GT3 Cup Challenge Australia presented by Pirelli (Race 2)
12:48 Iconic Porsche Demonstration (Demonstration 3)
1:16 Regularity – Division 1 (Regularity 3)
1:36 Historics – Group S & Group N (Race 3)
1:59 Regularity – Division 2 (Regularity 3)
2:19 Porsche Carrera Cup Australia (Race 2 – Enduro)
3:27 Sports Cars (Race 3)
3:50 Porsche GT3 Cup Challenge Australia presented by Pirelli (Race 3 – Enduro)
4:58 Regularity – Division 3 (Regularity 3)