Three Indy 500 entries cop fines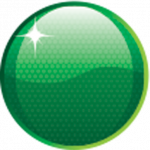 In the wake of the qualifying and bump day weekend, IndyCar has announced penalties following technical inspections of three cars.
The #8 Chip Ganassi car of Aussie Ryan Briscoe was fined $5 000 for a rear wing anomaly, while the #15 Rahal Letterman Lanigan car of Graham Rahal has been fined $10 000 for an alleged cooling breach.
The #17 RLL car of Michel Jourdain jr was fined $1 000 for an alleged rear underwing irregularity.
Jourdain jr was the only car not to make it into the 33-car field following Bump Day.
The breaches relating to the Briscoe (23rd) and Rahal (28th) cars do not affect their grid positions for the 97th running of the Indy 500 on Sunday.
Stan Sport is the only way to watch every round of the INDYCAR SERIES. Click here for all the action streaming ad-free, live and on demand.
Katherine Legge has squeezed into the final position in the race in her Angie's List Schmidt Peterson Pelfrey Honda.
Indy 500 grid
| | | | | |
| --- | --- | --- | --- | --- |
| 1 | Ed Carpenter | Carpenter Racing Chevrolet Dallara | 228.762mph | Top-nine shootout |
| 2 | Carlos Munoz | Andretti Autosport Chevrolet Dallara | 228.342 | Top-nine shootout |
| 3 | Marco Andretti | Andretti Autosport Chevrolet Dallara | 228.261 | Top-nine shootout |
| 4 | E.J. Visoi | Andretti Autosport Chevrolet Dallara | 228.150 | Top-nine shootout |
| 5 | A.J. Allmendinger | Team Penske Chevrolet Dallara | 228.099 | Top-nine shootout |
| 6 | Will Power | Penske Chevrolet Dallara | 228.087 | Top-nine shootout |
| 7 | Ryan Hunter-Reay | Andretti Autosport Chevrolet Dallara | 228.091 | Top-nine shootout |
| 8 | Helio Castroneves | Team Penske Chevrolet Dallara | 227.762 | Top-nine shootout |
| 9 | James Hinchcliffe | Andretti Autosport Chevrolet Dallara | 227.070 | Top-nine shootout |
| 10 | JR Hildebrand | Panther Racing Chevrolet Dallara | 227.441 | First Day |
| 11 | Alex Tagliani | Barracuda Racing/BHA Honda Dallara | 227.386 | First Day |
| 12 | Tony Kanaan | KV Racing Technology Chevrolet Dallara | 226.949 | First Day |
| 13 | Oriol Servia | RR Panther Racing Chevrolet Dallara | 226.814 | First Day |
| 14 | Justin Wilson | Dale Coyne Racing Honda Dallara | 226.370 | First Day |
| 15 | Sebastien Bourdais | Dragon Racing Chevrolet Dallara | 226.196 | First Day |
| 16 | Scott Dixon | Target Chip Ganassi Racing Honda Dallara | 226.158 | First Day |
| 17 | Dario Franchitti | Target Chip Ganassi Racing Honda Dallara | 226.069 | First Day |
| 18 | Takuma Sato | A.J. Foyt Racing Honda Dallara | 225.892 | First Day |
| 19 | Charlie Kimball | Chip Ganassi Racing Honda Dallara | 225.880 | First Day |
| 20 | James Jakes | Rahal Letterman Lanigan Honda Dallara | 225.809 | First Day |
| 21 | Simon Pagenaud | Schmidt Hamilton Motorsports Honda Dallara | 225.67 | First Day |
| 22 | Townsend Bell | Panther Racing Chevrolet Dallara | 225.643 | First Day |
| 23 | Ryan Briscoe | Chip Ganassi Racing Honda Dallara | 225.265 | First Day |
| 24 | Simona de Silvestro | KV Racing Technology Chevrolet Dallara | 225.226 | Second Day |
| 25 | Josef Newgarden | Sarah Fisher Hartman Racing Honda Dallara | 225.731 | Second Day |
| 26 | Ana Beatriz | Dale Coyne Racing Honda Dallara | 224.184 | Second Day |
| 27 | Sebastian Saavedra | Dragon Racing Chevrolet Dallara | 224.929 | Second Day |
| 28 | Graham Rahal | Rahal Letterman Lanigan Honda Dallara | 225.007 | Second Day |
| 29 | Tristan Vautier | Schmidt Peterson Motorsports Honda Dallara | 224.873 | Second Day |
| 30 | Pippa Mann | Dale Coyne Racing Honda Dallara | 224.005 | Second Day |
| 31 | Conor Daly | A.J. Foyt Racing Honda Dallara | 223.582 | Second Day |
| 32 | Buddy Lazier | Lazier Partners Racing Chevrolet Dallara | 223.442 | Second Day |
| 33 | Katherine Legge | Schmidt Peterson Motorsports Honda Dallara | 223.176 | Second Day |