Michel Jourdain jr flung from Indy 500 field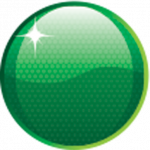 Katherine Legge has squeezed into the final position of the Indy 500 after Michel Jourdain jr was punted from the field on Bump Day.
Driving the #81 Angie's List Schmidt Peterson Pelfrey Honda, Legge finished with an average of 223.176mph. She had not taken part in the week-long practice sessions leading up to her 11th hour quest at Indy on qualifying and Bump Day.
The Rahal Letterman Lanigan team finally aborted the effort to qualify Jourdain jr with 20 minutes remaining in the run with the driver complaining of serious balance issues.
RLL will now be served in the Indy 500 by its main drivers Graham Rahal and James Jakes.
Legge said she felt gutted for Jourdain jr but was glad to have made the field after such a limited preparation.
Stan Sport is the only way to watch every round of the INDYCAR SERIES. Click here for all the action streaming ad-free, live and on demand.
The 1996 Indy 500 winner Buddy Lazier also made the field in a family-run car.
Josef Newgarden led the second day runners who were out to cement grid spots and will start from 25th in his Sarah Fisher Hartman Racing Honda after averaging 225.731mph.
The final week building up to the 97th running of the Indy 500 will see one more 60-minute practice session on Friday on Carb Day ahead of Sunday's 200-lap race.

Indy 500 grid
| | | | | |
| --- | --- | --- | --- | --- |
|  1 | Ed Carpenter | Carpenter Racing Chevrolet Dallara | 228.762mph | Top-nine shootout |
|  2 | Carlos Munoz | Andretti Autosport Chevrolet Dallara | 228.342 | Top-nine shootout |
|  3 | Marco Andretti | Andretti Autosport Chevrolet Dallara | 228.261 | Top-nine shootout |
|  4 | E.J. Visoi | Andretti Autosport Chevrolet Dallara | 228.150 | Top-nine shootout |
|  5 | A.J. Allmendinger | Team Penske Chevrolet Dallara | 228.099 | Top-nine shootout |
|  6 | Will Power | Penske Chevrolet Dallara | 228.087 | Top-nine shootout |
|  7 | Ryan Hunter-Reay | Andretti Autosport Chevrolet Dallara | 228.091 | Top-nine shootout |
|  8 | Helio Castroneves | Team Penske Chevrolet Dallara | 227.762 | Top-nine shootout |
|  9 | James Hinchcliffe | Andretti Autosport Chevrolet Dallara | 227.070 | Top-nine shootout |
| 10 | JR Hildebrand | Panther Racing Chevrolet Dallara | 227.441 | First Day |
| 11 | Alex Tagliani | Barracuda Racing/BHA Honda Dallara | 227.386 | First Day |
| 12 | Tony Kanaan | KV Racing Technology Chevrolet Dallara | 226.949 | First Day |
| 13 | Oriol Servia | RR Panther Racing Chevrolet Dallara | 226.814 | First Day |
| 14 | Justin Wilson | Dale Coyne Racing Honda Dallara | 226.370 | First Day |
| 15 | Sebastien Bourdais | Dragon Racing Chevrolet Dallara | 226.196 | First Day |
| 16 | Scott Dixon | Target Chip Ganassi Racing Honda Dallara | 226.158 | First Day |
| 17 | Dario Franchitti | Target Chip Ganassi Racing Honda Dallara | 226.069 | First Day |
| 18 | Takuma Sato | A.J. Foyt Racing Honda Dallara | 225.892 | First Day |
| 19 | Charlie Kimball | Chip Ganassi Racing Honda Dallara | 225.880 | First Day |
| 20 | James Jakes | Rahal Letterman Lanigan Honda Dallara | 225.809 | First Day |
| 21 | Simon Pagenaud | Schmidt Hamilton Motorsports Honda Dallara | 225.67 | First Day |
| 22 | Townsend Bell | Panther Racing Chevrolet Dallara | 225.643 | First Day |
| 23 | Ryan Briscoe | Chip Ganassi Racing Honda Dallara | 225.265 | First Day |
| 24 | Simona de Silvestro | KV Racing Technology Chevrolet Dallara | 225.226 | Second Day |
| 25 | Josef Newgarden | Sarah Fisher Hartman Racing Honda Dallara | 225.731 | Second Day |
| 26 | Ana Beatriz | Dale Coyne Racing Honda Dallara | 224.184 | Second Day |
| 27 | Sebastian Saavedra | Dragon Racing Chevrolet Dallara | 224.929 | Second Day |
| 28 | Graham Rahal | Rahal Letterman Lanigan Honda Dallara | 225.007 | Second Day |
| 29 | Tristan Vautier | Schmidt Peterson Motorsports Honda Dallara | 224.873 | Second Day |
| 30 | Pippa Mann | Dale Coyne Racing Honda Dallara | 224.005 | Second Day |
| 31 | Conor Daly | A.J. Foyt Racing Honda Dallara | 223.582 | Second Day |
| 32 | Buddy Lazier | Lazier Partners Racing Chevrolet Dallara | 223.442 | Second Day |
| 33 | Katherine Legge | Schmidt Peterson Motorsports Honda Dallara | 223.176 | Second Day |