Tai Woffinden takes first Speedway Grand Prix win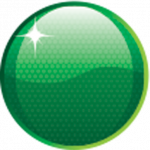 British racer, Tai Woffinden has confirmed himself as a Speedway Grand Prix World Championship contender by taking his maiden Grand Prix victory at the Marketa Stadium in Prague and moving to within a point of the Championship lead.
The West Aussie-raised Englishman finished off a sensational week in which he won the British Championship with his win beating home Krzysztof Kasprzak and Nicki Pedersen – who is racing with a broken arm after the last round.
Coming home fourth was the winner of the previous two rounds, Emil Sayfutdinov, who has just ridden once since the last Grand Prix, which coincided with his father succumbing to illness. Sayfutdinov couldn't make it a dream hattrick, being disqualified for touching the start tapes in the Final. A small consolation is that he has moved into the Championship lead, albeit a single point in front of Woffinden.
Australian World Champion Chris Holder had a frustrating night ending the 20 heats with just seven points and ninth overall. He was in good company however with round one winner Jarek Hampel scoring eight and Polish international, Tomasz Gollob walking away with a disappointing three points. Holder sits sixth on points some 15 behind Sayfutdinov whilst Darcy Ward was a non-starter following his injury at the previous Grand Prix.
The spoils however rested with a jubilant Woffinden and his largely Australian support team, who came into the Championship a large unknown but are starting to look like genuine contenders.
"There were a few people at the start of the season who doubted me, but I'm hopefully slowly starting to win them over," said Woffinden.
"It's the first time I've been on the box in the GPs. I've had a great start to the season. Everything seems to be working. I've got good engines underneath me and a good team behind me.
"I'm eating the right food, unlike in previous years, and it has paid off a lot. There is still room for improvement. I could train harder than I have been and I'm really looking forward to that.
"I'm one point off the top – who would have thought that at the start of the year? But my goal is still the top eight and I'm comfortably in the top eight now. I'm not going to try and run before I can walk."
In becoming the first Brit to win a Grand Prix since Chris Harris in Cardiff in 2007, the popular Woffinden has assured a massive home following when the Series lands, ironically, at the Millennium Stadium in two weeks' time.
WORLD CHAMPIONSHIP STANDINGS:
1 Emil Sayfutdinov 55, 2 Tai Woffinden 54, 3 Jaroslaw Hampel 46, 4 Nicki Pedersen 45, 5 Tomasz Gollob 43, 6 Chris Holder 40, 7 Matej Zagar 38, 8 Greg Hancock 34, 9 Tomasz Gollob 33, 10 Fredrik Lindgren 28, 11 Andreas Jonsson 27, 12 Krzysztof Kasprzak 25, 13 Darcy Ward 25, 14 Antonio Lindback 22, 15 Martin Vaculik 18, 16 Krzysztof Buczkowski 6, 17 Linus Sundstrom 6, 18 Ales Dryml 3, 19 Josef Franc 2, 20 Jason Bunyan 1.