Whincup extends Red Bull streak in Race 14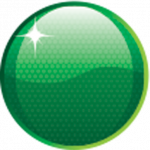 Jamie Whincup extended Red Bull Racing Australia's winning streak to five consecutive races by leading home team-mate Craig Lowndes in Race 14 at the Circuit of the Americas.
In a repeat of his Race 13 performance from earlier in the day, Whincup led away from the start and was only headed during the pitstop cycle thereafter.
Fellow front-row starter Lowndes ran side-by-side with Whincup through the first two corners before slotting into second and was almost four seconds behind once the leader pitted just past the halfway mark.
Lowndes made his own stop two laps later and shadowed his fellow Red Bull driver to the flag, with the final margin an even second.
Fabian Coulthard was again the best of the rest in third, holding out a determined Tekno Autosports duo in the closing stages.
Jonathon Webb ducked underneath team-mate Shan van Gisbergen on the final lap while the Kiwi attempted to set-up a passing move of his own on Coulthard.
Rick Kelly had appeared set to repeat his Race 13 result of sixth before dropping two places while appearing to run out of fuel on the final lap.
Mark Winterbottom and Scott McLaughlin benefited to take sixth and seventh respectively, while ninth and 10th were filled by the second Pepsi FPR Falcon of Will Davison and the Norton Nissan of James Moffat.
Michael Caruso, Jason Bright and Scott Pye repeated their Race 13 strategy of leaving their pitstops until the waning laps, eventually finishing 15th, 21st and 22nd respectively.
It was another tough outing for Erebus Motorsport with Tim Slade losing three laps with mechanical problems and Maro Engel completing just three laps before contact led to retirement.
David Wall fared worst of all, however, as his Wilson Security Holden failed to take the start after registering low oil pressure on the warm-up lap.
Whincup now leads second placed Will Davison by 113 points in the championship standings ahead of the two Sunday races that will conclude the Austin 400.
See below for the full Race 14 result
| | | | | | |
| --- | --- | --- | --- | --- | --- |
| 1 | Red Bull Racing Australia | Jamie Whincup | Holden Commodore VF | 27 | 43:16.6491 |
| 2 | Red Bull Racing Australia | Craig Lowndes | Holden Commodore VF | 27 | 43:17.7472 |
| 3 | Lockwood Racing | Fabian Coulthard | Holden Commodore VF | 27 | 43:27.3415 |
| 4 | Tekno Autosports | Jonathon Webb | Holden Commodore VF | 27 | 43:27.5011 |
| 5 | TEKNO Team VIP | Shane Van Gisbergen | Holden Commodore VF | 27 | 43:27.8437 |
| 6 | Pepsi Max Crew FPR Ford | Mark Winterbottom | Ford Falcon FG | 27 | 43:31.6283 |
| 7 | Fujitsu Racing GRM | Scott McLaughlin | Holden Commodore VF | 27 | 43:33.1956 |
| 8 | Jack Daniel's Racing | Rick Kelly | Nissan Altima | 27 | 43:33.7266 |
| 9 | Pepsi Max Crew FPR Ford | Will Davison | Ford Falcon FG | 27 | 43:37.2792 |
| 10 | Norton 360 Racing | James Moffat | Nissan Altima | 27 | 43:37.5227 |
| 11 | The Bottle-O FPR Ford | David Reynolds | Ford Falcon FG | 27 | 43:38.2973 |
| 12 | Fujitsu Racing GRM | Alexandre Premat | Holden Commodore VF | 27 | 43:40.2727 |
| 13 | Holden Racing Team | Garth Tander | Holden Commodore VF | 27 | 43:43.8671 |
| 14 | Holden Racing Team | James Courtney | Holden Commodore VF | 27 | 43:49.0699 |
| 15 | Norton 360 Racing | Michael Caruso | Nissan Altima | 27 | 43:49.2105 |
| 16 | Jack Daniel's Racing | Todd Kelly | Nissan Altima | 27 | 43:50.8652 |
| 17 | Jeld-wen FPR Ford | Alex Davison | Ford Falcon FG | 27 | 43:52.8156 |
| 18 | Supercheap Auto Racing | Russell Ingall | Holden Commodore VF | 27 | 43:58.6898 |
| 19 | Wilson Security Racing | Chaz Mostert | Ford Falcon FG | 27 | 43:59.0135 |
| 20 | Irwin Racing | Lee Holdsworth | Mercedes E63 AMG | 27 | 43:59.3124 |
| 21 | Team BOC | Jason Bright | Holden Commodore VF | 27 | 44:01.3351 |
| 22 | ekol Racing | Scott Pye | Holden Commodore VF | 27 | 44:02.9541 |
| 23 | Dodo Insurance Racing | Dean Fiore | Holden Commodore VF | 27 | 44:08.4641 |
| 24 | Wilson Security Racing | Tim Blanchard | Ford Falcon FG | 27 | 44:09.7067 |
| 25 | Team HIFLEX | Tony D'Alberto | Holden Commodore VF | 27 | 44:16.0874 |
| 26 | Heavy Haulage Australia Racing | Tim Slade | Mercedes E63 AMG | 24 | 44:22.9898 |
| DNF | SP Tools Racing | Maro Engel | Mercedes E63 AMG |  3 |  5:39.9453 |
| DNF | Wilson Security Racing | David Wall | Holden Commodore VF | | |
See below for the updated points standings
| | | |
| --- | --- | --- |
| 1 | Jamie Whincup | 1108 |
| 2 | Will Davison |  995 |
| 3 | Craig Lowndes |  981 |
| 4 | Jason Bright |  852 |
| 5 | Fabian Coulthard |  840 |
| 6 | Shane Van Gisbergen |  788 |
| 7 | Garth Tander |  777 |
| 8 | Mark Winterbottom |  762 |
| 9 | James Courtney |  747 |
| 10 | Jonathon Webb |  666 |
| 11 | Scott McLaughlin |  647 |
| 12 | Alex Davison |  581 |
| 13 | James Moffat |  580 |
| 14 | Rick Kelly |  564 |
| 15 | David Reynolds |  558 |
| 16 | Alexandre Premat |  512 |
| 17 | Russell Ingall |  489 |
| 18 | Tony D'Alberto |  468 |
| 19 | Dean Fiore |  454 |
| 20 | Lee Holdsworth |  408 |
| 21 | Michael Caruso |  388 |
| 22 | David Wall |  377 |
| 23 | Tim Blanchard |  368 |
| 24 | Tim Slade |  342 |
| 25 | Scott Pye |  323 |
| 26 | Todd Kelly |  273 |
| 27 | Maro Engel |  215 |
| 28 | Chaz Mostert |  189 |