Lorenzo slams race officials ahead of French GP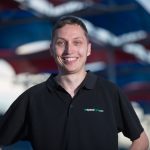 MotoGP title contender Jorge Lorenzo believes race officials should have penalised Honda's Marc Marquez following their clash on the last lap of the Spanish Grand Prix.
The comments from the two-time MotoGP world champion came during a press conference ahead of this weekend's French Grand Prix at the famous Le Mans circuit.
Lorenzo's call for race organisers to penalise Marquez stems from a last lap incident at  Jerez when the pair clashed at the final corner of the last lap, which cost the Yamaha rider second place.
MotoGP organisers introduced a penalty points system for the 2013 season to be used for rider transgressions during races and Lorenzo feels this system should have been imposed for the clash.
Up to 10 penalty points can be awarded, with sanctions applied at certain thresholds. Any rider reaching four penalty points starts the next race from the back of the grid, while seven points lead to a pitlane start and 10 points a race ban.
He told Moto GP: "I still believe that the action from Jerez was too hard. I am not against Marc; I don't have anything against him because he is young and when you are young, you try – when you see a space, you try. In Jerez, he saw a space and he tried. But I do think that this year we have got the (new) license points and we are not using them at the moment, so in the future I would like Race Direction to use this new system.
"In my opinion, at least a minimum of points should have been used. So it would be some points, a yellow card or whatever you want, but something should have been used because, in my opinion, in a race it is possible to touch another rider but when you actually hit another rider it is a different thing. In my opinion, you should at least be penalised somehow."
Although still aggrieved by the clash last time out, wet weather is likely to interfere with the French Grand Prix this weekend which should be music to Lorenzo's ears after claiming victory in similar conditions last year.
He added: "It's always a pleasure to be here. Also, for my riding it's a good track and I think the Yamaha should be good. In Jerez we had issues with the front, but we tried many things in the test, and it's colder here, so I hope we should be ok."
The same view cannot be said for runaway Spanish GP winner Dani Pedrosa. The 27-year-old Honda rider predicts his chances of victory will depend on how much track time he can clock up in the wet or dry conditions.
Pedrosa told MotoGP: "We've done many poles at Le Mans, but it's always a tricky weekend because of tyre choice. It's kind of a difficult place. I've got back the good feeling with the bike and we had a good test the Monday after Jerez, but I don't know how much dry or wet time we'll have."
Honda team-mate Marquez, who became the youngest ever MotoGP race winner at Texas earlier this year, shares Pedrosa anxiety over the possible wet conditions.
He told MotoGP: "It could be difficult in rain conditions, especially for a rookie rider. I've already tried the bike in rain conditions and you can really push a lot. We'll try to do our best and be close to the front."
Le Mans is one of the circuits Valentino Rossi tasted rare success with Ducati, and is hoping for more of the same now back on board his much loved Yamaha.
He told MotoGP: "We're still working on the best balance of the bike, as I'm still struggling under braking. But I like this track, and the weather will be very important."