New Australian Nitro Tour headlined by NHRA champ, Ron Capps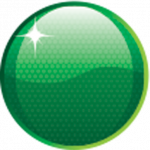 The driver of the NAPA Auto Parts machine in the States will be in one of at least eight Outlaw Nitro Funny Cars and will take to the Sydney quarter mile for the inaugural event in a brand new concept to drag racing.
"It will be an honour to race for a legend of the sport like Graeme Cowin," said Capps – who will pilot the LA Hooker machine – one of the first American Funny Cars ever to come to Australia. "I'm not coming for an exhibition run, I will be at Sydney Dragway to hopefully kick somebody's butt.
"The November event falls nicely for us at the end of the NHRA Countdown, which is intense, so I will be able to bring my wife down for some time out and there will be some other good friends in Sydney at the same time."
Driving the introduction of the Outlaw Nitro category to Australia is Cowin – a drag racing icon and the first man to dip under the five second bracket in this country.
"The Outlaw Nitro class will be a great way for us to take these amazing racecars to new tracks and places, in a new package that features non-stop entertainment, it is not just a drag racing event. It's about entertainment," said Cowin.
In a huge commitment from Cowin and major supporter Aeroflow, the plan for the Outlaw Nitro Funny Cars will be to have 16 of the wild machines racing at key events around Australia. Drivers are expected to attend from all over the world – it will become an Australia vs America vs New Zealand vs Canada and maybe even Europe. Each car will have it's own brand and personality, aided and abetted by the drivers that will pilot them.
Whilst the high performance running gear will be similar across all cars, the body styles will be a mixture of yesteryear (as per LA Hooker, pictured) and radical modern styles that will appeal to a younger generation.
"The way we run these events will be supported by a solid business and marketing plan and with sponsorship from Aeroflow and a number of other brands, we are happy with where we are heading and with ANDRA support, we are ready to hit the ground running," Cowin added.
Cowin's Rocket Industries workshop has become a virtual shrine to the category, with one of the most phenomenal setups ever seen in Australian motor racing, not just drag racing.
VIDEO: NHRA Top Gun, Ron Capps on coming down under to race Outlaw Nitro:
One of the leading lights in the NHRA Mello Yello Funny Car Series, Ron Capps will head down under to be the headline act at Sydney Dragway on November 23 in a new Nitro category to Australia – Outlaw Nitro Funny Cars.