John Gowland Part 2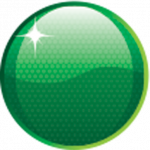 The compelling interview with John Gowland, the brains behind Ford Australia's London to Sydney marathon assault in 1968 continues. Gowland explains more details of the behind-the-scenes activity at the blue oval and the still-born attempt at a World Land Speed record at Lake Eyre.
Gowland explains how he had kept track of the marathon by air and how the cars were serviced through this leviathan automotive adventure.
He touches on the controversial horsepower war of the early 1970's and offers his views on the drivers he was involved with all those decades ago.
And explains what happened when Ford explored the possibility of an attempt on the World Land Speed record at Lake Eyre.
Speedcafe: You followed the event, but not by road. Tell us about that?
Gowland: We joined up with Ford Britain and Ford Germany and chartered a Grumman Gulf Stream Turbo prop. We departed London and then leap-frogged right through to Bombay – met the teams and serviced them. Joining me was Ken Harper, our team mechanic and we did what we could for the teams when we met up with them at various stops all over the world. That was pretty amazing and working with the other Ford countries was quite an experience. We left that plane in Bombay, I flew to Perth via Singapore while the cars and crew went on the ship from Bombay to Perth. We then chartered two King Airs from Stillwell Aviation and flew them from Perth to Sydney.
Speedcafe: So when you say servicing, the crews were very much on their own and when it came time to service the cars, would they go to the local Ford dealer?
Gowland: "In some cases (yes), but in other cases we were at airports and the guys just pulled up on the side. We'd run the hoses along the wings and refuel the plane in the dead of night and the cars would come and meet us there and we would do what we could. There were locations where we went to a Ford dealer and had more equipment to do more things, but there wasn't a lot you really could do. The other teams were in more trouble. Ford Germany ran two-door Taunus' and the UK entered five Lotus Cortinas. They were lovely cars, but a little fragile. Whereas the Falcon just kept plodding along.
Speedcafe: Ford won the team's prize after finishing third, sixth and eighth. Did you or Ford have such high expectations before the event?
Gowland: I certainly did. I think the team, drivers and the crew did too. We were pretty hopeful and we knew the Falcon was pretty strong and whilst not as nimble as the Cortina or Taunus, which were both pretty good but didn't stand up. So the company was ever hopeful we would do well and I think they were pretty satisfied.
Speedcafe: Obviously the victory was very important for the Falcon nameplate and also the XT model itself. Did the win give sales a bit of a kick along as well?
Gowland: While I don't know the numbers, I am fairly confident it would have, as we used the cars and the success in a lot of our advertising.
Speedcafe: You worked with some of Australia's greatest drivers, who was the best in your opinion?
Gowland: Purely as a driver Allan Moffat has to be the leading guy there. Certainly Pete Geoghegan was an aggressive driver but Allan could preserve the car very well in a long enduro event. I think as a developer of a car, Freddie Gibson was as good as anyone and he was very easy on a car.
Speedcafe: What were your fondest memories of that time?
Gowland: You have to understand that at the time I was a young single guy travelling the world when we really running hard as a motorsport program I was spending 48 weekends a year at motor racing or rallying events. I very much enjoyed the success of the London to Sydney as it took such a huge effort and it was such a long distance event. But I also enjoyed the Bathurst wins.
Speedcafe: Any missed opportunities on the track?
Gowland: I think in the London to Sydney we could have done better with one of the cars and it could have finished second but we had a rear axle bearing failure. Apart from that, not really.
Speedcafe: After leaving the Competitions Department, where did you move to within Ford?
Gowland: The Ford Australia Motorsport program was closed in 1973 after winning the first Bathurst 1000 (as it went metric) race with Allan Moffat and Pete Geoghegan in the two-door XA GT Falcon. I then moved to the Marketing department and was involved in customer service, in an area that handled customer concerns. I was then transferred to Perth for a couple of years for some field experience and came back to head up the consumer affairs area for six years.
This was at a time when we had a few quality issues with Capri, F-Series, Louisville and Falcon. It was a very trying time for Ford and for me personally. My grey hairs are due to that job. I retired from Ford in 1999.
Speedcafe: You were at Ford for the birth of the GT & GTHO's, which were your company cars. These cars have now become iconic Aussie muscle cars. In addition, to the racing team being successful. What was it like working for Ford at that time?
GOWLAND: I worked for Ford for 35 years and loved every single day I went to work. I absolutely loved it. Putting it crudely, I had Ford stamped on my bum and I just loved what we did. Ford was a very exciting place to work then, we were market leaders and selling lots of cars and when you are selling product well you have money to spend and the company was very supportive of the motorsport program. So it was a very, very exciting time.
We had the nice drive cars. I spent most of my time driving the performance models, the GT's across each of the models we raced during that period. The GTHO Phase Three was easily the most exciting car we drove.
We also developed, in the motorsport area towards the end, a couple of what were called 'Super Falcons.' What we were trying to do was build a Trans-Am Mustang in a Falcon body (and) that program had mild success but one of the very exciting things we did was the guys built the engines and they were run on the dyno at Repco and we were running out of time for a Sandown meeting.
We needed to run the engine a bit longer in the car so we took it to the proving ground (Ford's Proving Ground at the You Yangs) and ran it most of the night on the test track. I spent a lot of time driving it that night at fairly high speed and got myself into a spot of bother as I hit a rabbit which went up the beautifully hand made aluminium air scoop and demolished it and the rabbit wasn't looking all that well at the end of it either.
We drove the Super Falcon through the night and we got complaints about the noise from as far away as Bacchus Marsh (40km) as the sound went across the flat land and the noise was horrific. But that was an exciting car to drive. The Super Falcons were a unique two-car program with one car for Moffat and the other for Geoghegan really to put a Falcon on the track and have the success of their two Mustangs. We never achieved that sadly as we just didn't have the resources to pour into the program while we were doing everything else.
Speedcafe: When the Falcon GT program was starting, there was talk of it getting a 427 engine. Was there any truth in that?
Gowland: It was a wild thought at one stage that we might do that and in fact we bought in a couple of engines from the USA and trialled a car with that engine. But it didn't go ahead as it was considered too much of a big step and too specialised.
Speedcafe: Where did those engines end up?
Gowland: Well, the then Managing Director, Bill Bourke had one of those engines in his Falcon GT for a while and the other engine was in a ute. However that engine was taken out of the ute and replaced with the standard unit before Allan Moffat used it as a service vehicle.
Speedcafe: Which model Ford were you running in the Rally Championship?
Gowland: We started off with a Lotus Cortina for Harry Firth and Graham Hoinville. We had some success with that car and at the conclusion of the London to Sydney Marathon we obtained two of the Ford Britain entered cars, for our Rally programs. We'd used Falcons in the BP Rally and the longer events and the round Australia events but I think the Lotus Cortinas were the most exciting cars we had. Then we converted one of the Cortinas to compete in RallyCross with Frank Kilfoyle and Bruce Hodgson.
Speedcafe: Little is known about Ford's plan for a World Land Speed record attempt at Lake Eyre. What can you tell us about that?
Gowland: I am not sure who it was thought it would be a good idea to attempt a land speed record at Lake Eyre with Mickey Thomson who held the record in the USA with his Mickey Thomson Special, which was a great big long car. I was asked to go to Lake Eyre to see if the whole project was feasible and what was required and the potential cost, which I could never answer as I couldn't quantify it.
Some of the things we had to do made it an enormous task. However in 1969 I flew to Lake Eyre and spent a day there looking around, but with the other things we were doing in the program, like the development of the Phase One GTHO's, the rally program, Bathurst, it was just too big and logistically too difficult. Ford finally decided it wouldn't provide the return on investment the local racing and rallying programs gave.
Speedcafe: The competitions Department was located a short distance from Head Office. Lot 6 Mahoney's Road holds a special place in Ford's motorsport history. Can you tell us about it?
Gowland: We set that up and established an operation there and as you can imagine, a race workshop is almost a seven-day-a-week operation and we worked incredibly long hours. It was a very isolated area and security was a problem so it was well locked up. But it was a very exciting time and Lot 6 is looked back on as an important part of Ford Australia.
So much so there is now a Lot 6 Foundation being developed which is intended to create a program through a TAFE College trains and educates technicians to a level of being able to work on V8 Supercars and more. The Foundation has also been established to provide financial support for the original members of Lot 6, should they get into financial difficulty. Sadly three of our original members have passed away and their widows remain with us.
Speedcafe: Since leaving Ford, what have you been doing?
Gowland: I went back to Ford and worked under contract for 18 months, then I went and worked for a greeting card company for a few years and then did some marketing work for a guy in Sydney with his new business venture.
After about four years I gave that away. I keep myself busy with three married sons and two granddaughters and a house down the beach. I fill in my time very satisfactorily. With the Lot 6 Foundation I have also had the opportunity to catch up with some of the guys from the racing days from time to time.
Speedcafe: Do you still take an interest any motorsport these days and what do you think of the V8 Supercars brand and its push to race overseas?
Gowland: I still take an interest in motorsport but don't go to meetings anymore. I watch Formula One and the V8 Supercars on TV. I think V8 Supercars expanding the way it is, is probably not an ongoing program. I think they will have difficulty with the Global Financial Crisis and general economic climate and the state of the motor vehicle market I don't know that they will be able to continue the way they are and I think some of the participants (manufacturers) may disappear.
Speedcafe: Do you enjoy watching the racing?
Gowland: Yes I very much enjoy the V8's and I love the F1's. I just wish that some of them would remember they are driving for a team and not be so aggressive, but sometimes it goes to your head when you are hard at it.
Speedcafe: Do you think the public could relate to the touring cars from 60's and 70's better than they can to the cars of today?
Gowland:  Absolutely, without any doubt at all. My early days were at Phillip Island and the first Armstrong 500 and some of those cars were Citroens and so on and everybody could relate to the car that was on the track to what they drove or pulled up next to at the lights. You can't do that with today's series and I think that's a pity.
Speedcafe: With the cars being very production based was the old saying of, 'win on Sunday and sell on Monday' true back then?
Gowland: True and I think that was the case until you started getting vehicles that weren't sold here like the Cosworth Sierras, Nissan GT-R's and so forth. So it lost the identity of the car in the garage-type concept.
Speedcafe: There used to be Holden families and Ford families but now they are a lot more diverse with so many brands making it a lot harder for manufacturers to keep up that adage, would you agree?
Gowland: I think that's right and with the likely demise of Falcon and Commodore in the forthcoming years, I don't quite know how you link V8 motor racing to the local market, it's a difficult one.