Honda confirms F1 return with McLaren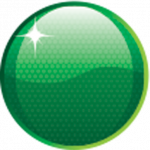 Japanese giant Honda will return to F1 in a partnership with the McLaren team from 2015.
The confirmation signals the return of a collaboration that was responsible for one of the most successful eras in modern grand prix racing history.
Honda will head up the development, manufacture and supply of the engine including what is expected to be a KERS-style recovery system while McLaren will be in charge of the build and manufacture of the chassis.
As of next year the new regulations will usher in a 1.6litre direct injection turbocharged V6 with energy recovery systems.
Honda and McLaren rose to one of most definitive seasons in grand prix history with the technically brilliant MP4/4 winning 15 of the 16 races in the 1988 season.
The company is inextricably linked to the electrifying Ayrton Senna who won the 1988, 1990 and 1991 World F1 Championships in Honda-powered McLaren cars.
In recent years Honda has been a leader in the development of energy management technology centering on hybrid efficiency.
President and chief executive of the Honda Motor Company, Takanobu Ito said: "Ever since its establishment, Honda has been a company which grows by taking on challenges in racing."
"Honda has a long history of advancing our technologies and nurturing our people by participating in the world's most prestigious automobile racing series.
"The new F1 regulations with their significant environmental focus will inspire even greater development of our own advanced technologies and this is central to our participation in F1."
Martin Whitmarsh, the chief executive of McLaren said: "The names of McLaren and Honda are synonymous with success in Formula One, and, for everyone who works for both companies, the weight of our past achievements together lies heavily on our shoulders.
"But it's a mark of the ambition and resolve we both share that we want once again to take McLaren Honda to the very pinnacle of Formula One success. Together we have a great legacy – and we're utterly committed to maintaining it."
In total during the 1980's and 1990's Honda collected eight World Championships and 44 grands prix.

SNAPSHOT OF HONDA'S F1 HISTORY
1964-1968: Participated as an "all Honda" team including both the engine and chassis.
1983-1992: Participated as an engine supplier (won both the drivers and constructors championship titles for four consecutive years from 1988 through 1991)
2000-2005: Participated as an engine supplier and joint developer of the chassis
2006-2008: Participated as an "all Honda" team including both the engine and chassis