Tom Drewer finishes third in US Cannonball event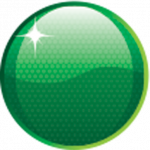 Atlanta-based former Adelaide driver Tom Drewer has claimed outright third in the Cannonball One Lap of America event.
The Cannonball covered 5483km of competition and transport stages over seven days with the start and finish in South Bend, Indiana.
Drewer drove a rear-drive Dodge Viper against some heavily fancied all-wheel-drive Nissan GT-Rs.
He co-drive in the event with car owner Steve Loudin however Drewer handled the Viper in all competition stages.
Drewer won his class in this first attempt in 2011 in an LS1 powered Porsche 944 and just missed a class podium last year in a
Dodge Magnum SRT8 wagon.
The One Lap of America had its roots with the Cannonball Sea-To-Shining Sea Memorial Trophy dash that was the brainchild of legendary motoring journalist and racer Brock Yates.