Pirelli to tone down aggressive tyre wear for Canada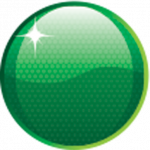 The F1 tyre supplier Pirelli has buckled under pressure from the sport and will go back to the future in time for the Canadian Grand Prix from June 7-9.
Pirelli had acknowledged that the four-stop strategies seen at the Spanish GP last weekend were excessive and will revert to similar construction of tyres as used in 2011 and 2012.
Paul Hembery, Pirelli's motorsport director, came under fire in Barcelona over the huge degradation of the tyres.
Hembery has admitted that it needs to return to two to three pit stop grand prix races.
The changes had been originally flagged for the British GP later in June however it was decided more immediate action be taken.
The supersoft and the soft compound tyres have been selected for the next race, the prestigious Monaco GP, on Sunday week, a circuit which is much kinder on tyres than the Catalunya circuit last weekend.