Chris Hays: Europeans are watching Australia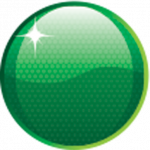 Reigning Pro Gearbox (KZ2) Australian Champion Chris Hays believes that having 2011 World Cup Champion Joey Hanssen in this year's Castrol EDGE CIK Stars of Karting Series helped to provide an opportunity for him in Europe.
"To have the opportunity to race against Joey has been an enormous benefit to me.  He's probably one of the reasons that I've got this opportunity," said Hays, who is this weekend lining up in the opening round of the European KZ2 Championships in Germany.
"Showing that I had the ability to beat him in round one, opened the eyes of the guys in Europe and helped to provide this opportunity.  Now it's up to me to make the most of it."
Hays joined his Italian-based team, which is the outfit that operates the Lotus Formula 1 Junior team, last week for a pair of test days at the Wackersdorf circuit following a round the German Championship that attracted 70 entries. (see below for an onboard video of a lap around the circuit)
"This is a whole new experience for me, but one that I'm really looking forward to," said Hays.
"The Wackersdorf circuit is undoubtedly the fastest track that I've been on in a kart.  We're doing 145 km/h through turn one.  It's cool, but insane at the same time.
"The two days of testing went very well and has given me a lot of confidence as I head into the weekend.  I matched the speed of my team-mate for the majority of the test, he's a front-runner in Europe, so that's a pretty good sign."
While the goal of every driver is to win, Hays has got his sights set on the first step of the weekend – making the 34-kart grid for the final.
"With 103 drivers battling for 34 spots in the final, the first aim qualify well and have a strong run throughout the heat races.  Once that is done, it will hopefully be time to re-asses the goals," said the level-headed Hays.
The Gold Coaster will have long-time mentor Jon Targett by his side at the event as his mechanic.
Also competing at the Championships will be Hays' Energy Corse Australia counterpart Jason Faint.
Hays' Stars of Karting nemesis, Hanssen, will also be competing at the event.  However, he will line up in the professional KZ category in a team entered by his Father, who works in the Tony Kart team.