Bernie Ecclestone set to be hit with bribery charges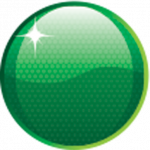 The Munich prosecutor is filing bribery charges against F1 rainmaker Bernie Ecclestone, according to the German newspaper Sueddeutsche Zeitung.
Although there is expected to be a delay with the charge sheet which is required to be translated into English so they can be sent to Ecclestone's lawyers.
The charges relate to the German banker Gerhard Gribkowsky who has already admitted to taking bribes from Ecclestone, who has been been at the helm of grand prix racing for the past four decades.
The diminutive 82-year-old has agreed to cooperate with prosecutors in Germany after Gribkowsky was convicted of accepting bribes and for tax evasion last year.
Ecclestone is vigorously denying any wrongdoing over the allegations during the sale of F1, countering that Gribkowsky had bribed him.