Fractured vertebrae rules Kade Mosig out of MX Nationals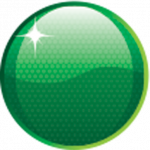 The injury from the horrific Wonthaggi round for the privateer team has unveiled a shoulder injury that Mosig has been also carrying. Filling in for him will be Queenslander, Dylan Peterson.
Predictably, Mosig is shattered.
"This of course is not the way I had planned 2013 to go. It's always a hard call to make but in the situation I'm in with my back I think its better to take the time off to be 100% fit before returning," he said.
"My shoulder has been niggling me for some time now, but I haven't really told anyone about it. It will be a good thing to have it fixed properly once and for all and come back stronger than ever in Hervey Bay."
Peterson comes in after last year playing the super-sub role for the factory Kawasaki team in MX1, regularly hitting the top 10.
"I haven't had a bike this year other than an old 125cc, but I'm still fit and definitely don't plan on going out there just to make up the numbers," he said. "I'll do my best and hopefully get some good results. I'd like to be out racing full time again next year."
Zero Seven's MX1 racer, Cody Mackie also had a shocker in Wonthaggi. He will return at Broadford this weekend despite a grade two ligament damage sustained in his high speed tumble.
VIDEO: Go for a wild ride on-board with Cody Mackie:
After a shocking crash in the last round of the MX Nationals in Wonthaggi, Zero Seven Motorsports' MX2 Championship contender Kade Mosig will miss the next two rounds of the national series after being diagnosed as having a fractured L2 Vertebrae.