Andretti quickest as Conor Daly passes Indy rookie test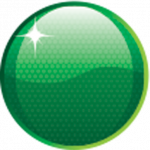 Second generation racer Conor Daly passed his Indy 500 rookie program as Marco Andretti leads the way after the third day of practice at the Brickyard.
Andretti and Helio Castroneves broke through the 225mph barrier at The Brickyard in the lead up to Pole day on the weekend.
Young Andretti (#25 RC Cola car Andretti Autosport), posted the quickest lap in the big build-up to the 500 when he clocked 225.100mph (39.9823 seconds).
Penske stalwart Castroneves was .0043s of a second behind in the #3 Shell V-Power/Pennzoil Ultra car.
The top 26 were separated by a second with a total of 1733 laps turned without incident.
Stan Sport is the only way to watch every round of the INDYCAR SERIES. Click here for all the action streaming ad-free, live and on demand.
"It helps when you can simulate a mini-race, so we had that luxury and we've been taking full advantage of it," Andretti said.
"(Last year) was the first year for me that pole was in reach, so I got too fascinated with just how fast would the car go instead of getting the proper car underneath you for the race.
"Everybody's like, 'Last year you were really strong in the race,' and this and that, but the car was a handful in the race and obviously it bit me there in the end. So we knew we needed to make some gains and we have so far, but obviously we know how Indy goes. It's early."
Reigning IndyCar Series champion Ryan Hunter-Reay (224.386 mph) was third, 2012 championship runner-up Will Power (223.784) was fourth and JR Hildebrand (223.624) was fifth. Series points leader Takuma Sato was sixth (223.363).
Daly, the fourth first-year Indianapolis 500 driver to complete the formal rookie program, was duly impressed with the Honda-powered #41 ABC Supply Co. car, track and his speed.
"That's what living the dream feels like. It was really cool," said Daly, the 21-year-old son of ex F1 and Indy racer Derek Daly.
Daly's GP3 race commitments in Barcelona last weekend where he finished third and fifth, prevented his attendance at the official rookie orientation day.
 Daly and Andretti video