Pirelli considers key changes following Spanish GP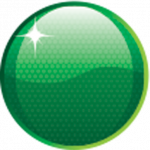 Formula 1's tyre supplier Pirelli may react to overhauling the construction of its rubber in the wake of the Spanish Grand Prix.
At the Catalunya circuit, notorious for inducing huge tyre wear particularly on the left-front corner, many teams took a four-stop strategy into the race including the winner Fernando Alonso.
The strategy came under fire for being far too excessive with Pirelli now indicating that it may have a rethink ahead of the British Grand Prix at Silverstone in at the end of June.
"We aim for two to three pit stops and it was too aggressive today," Paul Hembery, Pirelli motorsport director, said in the wake of the Spanish GP.
"We want to get back to our plan."
Any changes though would need to be carefully thought out as to not upset the balance of power and gift Red Bull a free hit to clear out from the pack.
"So if I said we were going to make a change, I know I am going to have the podium people today not happy – then you [the media] will be here at Silverstone telling me we have given the championship to Red Bull," Hembery cautioned. "It will be damned if you, damned if you don't."