Son of a gun wins second round of CMV and Copa Open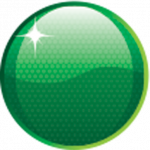 Wayne Gardner's youngest lad Luca Gardner has scored victory in the CMV and Copa Open at the Navarra circuit in Spain.
Young Gardner cashed in when two riders in front of him were disqualified for exceeding the 36bhp limit.
Two events were combined in one race with Gardner now leading the CMV Championship and taking big steps toward following the footsteps of his dad who conquered the World 500cc Championship in 1987.
"It's a long year ahead, but I'm so proud of Luca's results so far this season. He worked hard last year training for his entry into the CMV, and although he was biting at the bit to start racing I think we did the right thing to get him ready," said his delighted father Wayne, known as the Wollongong whiz.
After qualifying in 4th place Luca had an uneventful race, sitting in third every lap of the 10-lap race.
The two lead riders pulled away fairly early and although he pushed hard to catch them, Luca kept a steady pace to hold his position, finishing eleven seconds in front of the next rider, taking the chequered flag in third place.
The podium was presented with Luca in third however he was later contacted by Race Control and advised of his elevation to first position and re-presented with new trophies.
"My team [Briefing Competició] worked so hard to prepare my bike and get a good set up,and I really want to say thank you to them for helping me get the win," young Gardner said.
"I feel bad for the other riders who were disqualified but I'm also really happy to have my first win and I hope I can do it again soon with everyone on equal horsepower."
It was Luca's first time at the Navarra Circuit and Wayne was impressed with how quickly he adapted to the layout.
Luca is now looking forward to the Round 3 of the CMV at Calafat Circuit on June.