Kurt Busch tempted to explore Indy double duty prospect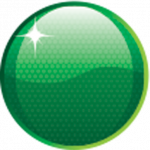 The NASCAR veteran Kurt Busch is tempted to pursue a serious opportunity to do the Indy 500/Coca-Cola 600 double next year 2014.
Busch successfully completed a rookie Orientation day when he drove reigning champion Ryan Hunter-Reay's Andretti Autosport IndyCar at the Indianapolis Motor Speedway.
He passed through all three phases of the test posting an official best lap of 218.210mph. The Orientation program consists of 10 laps at 200-205mph, 15 laps at 205-209mph and 15 laps at 210-plus around the 4km Brickyard oval.
"I do notice when I'm in the (Indy) car that you just have less time to look at things," Busch, the 2004 Sprint Cup Series champion, said.
"Halfway through that second session we did, that's when things started to slow down (mentally). So you just have to graduate with the car and with the comfort level. It will help me respect the track more for an IndyCar. It was a treat that couldn't be equaled.
Stan Sport is the only way to watch every round of the INDYCAR SERIES. Click here for all the action streaming ad-free, live and on demand.
"To reach 218 on your first day is an achievement, but it's not close to what you need to race. The biggest thing I see when I watch the Indianapolis 500 is how far ahead you have to anticipate. When you are the only car out there, it's fine. But when you throw other cars out there, there's no way to simulate that."
Busch is now qualified to participate in practice and qualifying for the Indy 500 and is an officially licensed IndyCar driver.
"There are faster planes and faster helicopters these days," he of the possibility of doing the big Charlotte NASCAR race soon after the Indy 500 on the same day next year.
"If we could get the times sorted out, you would have more interest in sponsors and drivers and owners wanting to do the double. That's what fans want to see.
"There's the mental and physical side of it and then the business side of it," Busch said.
"It could be a 13-month project. I think the proper thing is to go out and experience this car at another oval track and get into a race and experience what the buffeting is and the movement of the car when all the downforce changes."