Young Aussie Midget racer set for US debut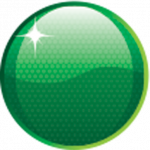 21-year-old New South Wales Speedcar racer, Jaimie McKinlay will take off for his maiden trip to America this weekend aiming to build on his season which saw him accepted into the Speedway Australia Rising Star program.
The Mittagong (South of Sydney) racer heads to the States for six weeks and will enter a three week program, which will include POWRi Illinois Midget Week and the USAC Indiana Midget Week. He will race for a team that has connections to well respected Australian team owner, Barry Graham.
"I'll be driving with a team that Barry (Graham) is involved with and a couple of friends will fly over with me to help out," said McKinlay. "It's exciting, but I'm trying to not get my hopes up too much results-wise and focus on getting plenty of laps under our belt and gaining a heap of experience over there."
As part of the Speedway Australia Rising Star Program, McKinlay has just completed a camp with the other Rising Star competitors at the Australian Institute of Sport in Canberra.