David Ragan survives chaos to win at Talladega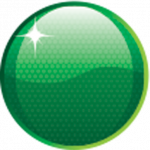 David Ragan shot to the front on the final lap to win a rain-delayed Aaron's 499 at Talladega that was laced with typical Alabama mayhem.
Ragan managed to dart clear and beat team-mate David Gilliland with Carl Edwards third in a green-white-checkered finish that stretched four laps beyond the scheduled 188-lap race distance. It was Ragan's second Sprint Cup win.
"I'm kind of a low-key guy, but, man, I don't know.  First off, I've got to thank the Lord.  Without him nothing is possible," Ragan said.
Matt Kenseth led on the restart but ultimately finished eighth with Michael Waltrip, Jimmie Johnson, Regan Smith and Martin Truex jr who finished fourth-to-seventh all getting ahead of him.
Australian Marcos Ambrose was right in the race in the Richard Petty Motorsports Ford, running seventh with 10 laps remaining.
With six laps to go JJ Yeley was hit from the outside by Ricky Stenhouse jr who was trying to squeeze into a tight gap. It triggered the start of a spectacular shunt where Kurt Busch rolled and landed on top of Ryan Newman. Ambrose escaped being wiped out by the skin of his teeth.
"I'm just really proud of my team for keeping me going.  We were involved in two big wrecks and managed to finish 14th with the car.  It's not the day we wanted, but it's a day we're proud of," Ambrose said.
The spectacular end came after a delay of more than three-and-a-half hours frustrated the fans and teams when officials pulled the red flag when the rain came.
After the incredibly long delay it was decided to restart the race under caution on lap 125.
Officials did not wave the green flag until lap 130 with Bobby Labonte taking the lead from David Gilliland.
Ambrose, Jeff Gordon and Juan Pablo Montoya were forced to start off the back of the pack after pitting too early.
A few laps later Ambrose helped Ricky Stenhouse jr work his way back up to the front courtesy of the high line.
By lap 152 Stenhouse jr was in third just in front of Ambrose who were chasing Matt Kenseth and Carl Edwards.
Earlier Denny Hamlin decided to make the most of a caution period on lap 23 and vacate the cockpit, handing over the wheel to Brian Vickers.
Hamlin suffered a back injury in a crash at the superspeedway in California in March and was returning for the first time after missing four races. With Hamlin starting at Talladega he made himself eligible to earn whatever points Vickers would rake in.
The decision to bail out early was merely precautionary given the nasty nature of multi-car wrecks at the Alabama track.
Vickers however did not have much of a run before being involved in a multi-car wreck when contact between Kyle Busch and Kasey Kahne drew in more than a dozen cars and was classified in 34th.
RESULT: 
| | | | |
| --- | --- | --- | --- |
|  1 | David Ragan | Front Row Ford | 3h26m02.000s |
|  2 | David Gilliland | Front Row Ford |     + 0.213s |
|  3 | Carl Edwards | Roush Fenway Ford |     + 0.227s |
|  4 | Michael Waltrip | Waltrip Toyota |     + 0.293s |
|  5 | Jimmie Johnson | Hendrick Chevrolet |     + 0.307s |
|  6 | Regan Smith | Phoenix Chevrolet |     + 0.403s |
|  7 | Martin Truex Jr |  Waltrip Toyota |      + 0.416s |
|  8 | Matt Kenseth | Roush Fenway Ford |       + 0.416s |
|  9 | Scott Speed | Leavine Ford |       + 0.489s |
| 10 | Aric Almirola | Petty Ford |       + 0.492s |
| 11 | Jeff Gordon | Hendrick Chevrolet |       + 0.518s |
| 12 | David Stremme | Swan Toyota |       + 0.594s |
| 13 | Ricky Stenhouse Jr | Roush Fenway Ford |       + 0.616s |
| 14 | Marcos Ambrose | Petty Ford |       + 0.645s |
| 15 | Brad Keselowski | Penske Ford |       + 0.730s |
| 16 | Dave Blaney | Baldwin Chevrolet |       + 0.750s |
| 17 | Dale Earnhardt Jr | Hendrick Chevrolet |       + 0.755s |
| 18 | Clint Bowyer | Waltrip Toyota |       + 1.018s |
| 19 | Josh Wise | Front Row Ford |        25.197s |
| 20 | Bobby Labonte | JTG Daugherty Toyota |        30.895s |
| 21 | Michael McDowell | Parsosn Ford |       + 1 lap |
| 22 | Landon Cassill | Circle Sport Chevrolet |       + 1 lap |
| 23 | Jamie McMurray | Earnhardt Ganassi Chevrolet |       + 1 lap |
| 24 | Casey Mears | Germain Ford |       + 1 lap |
| 25 | Juan Pablo Montoya | Earnhardt Ganassi Chevrolet |       + 3 laps |
| 26 | Paul Menard | Childress Chevrolet |       + 4 laps |
| 27 | Tony Stewart | Stewart-Haas Chevrolet |       + 5 laps |
| 28 | Jeff Burton | Childress Chevrolet |       + 5 laps |
| | Terry Labonte | FAS Lane Ford |         185 laps |
| | Kurt Busch | Furniture Row Chevrolet |         182 laps |
| | JJ Yeley | Baldwin Chevrolet |         182 laps |
| | Ryan Newman | Stewart-Haas Chevrolet |         182 laps |
| | Danica Patrick | Stewart-Haas Chevrolet |         182 laps |
| | Denny Hamlin/Brian Vickers | Joe Gibbs Toyota |         148 laps* |
| | Joey Logano | Penske Ford |         143 laps |
| | Greg Biffle | Roush Fenway Ford |         141 laps* |
| | Kyle Busch | Joe Gibbs Toyota |         138 laps* |
| | Travis Kvapil | BK Toyota |         128 laps* |
| | Joe Nemchek | NEMCO Toyota |         53 laps |
| | Kevin Harvick | Childress Chevrolet |         47 laps |
| | David Reutimann | BK Toyota |         43 laps |
| | Kasey Kahne | Hendrick Chevrolet |         42 laps |
| | Trevor Bayne | Wood Brothers Ford |         22 laps |
*Running at the finish
POINTS: After 10 of 36 rounds
| | | |
| --- | --- | --- |
| Pos | Driver | Points |
| 1 | Jimmie Johnson | 383 |
| 2 | Carl Edwards | 342 |
| 3 | Dale Earnhardt jr | 324 |
| 4 | Clint Bowyer | 316 |
| 5 | Brad Keselowski | 314 |
| 6 | Kasey Kahne | 299 |
| 7 | Aric Almirola | 293 |
| 8 | Paul Menard | 290 |
| 9 | Kyle Busch | 285 |
| 10 | Greg Biffle | 280 |
| 11 | Matt Kenseth | 279 |
| 12 | Kevin Harvick | 276 |
| 13 | Martin Truex jr | 269 |
| 14 | Jeff Gordon | 269 |
| 15 | Jamie McMurray | 267 |
| 16 | Ricky Stenhouse jr | 256 |
| 17 | Ryan Newman | 242 |
| 18 | Joey Logano | 237 |
| 19 | Jeff Burton | 235 |
| 20 | Kurt Busch | 231 |
| 21 | Marcos Ambrose | 225 |
| 22 | Tony Stewart | 224 |
| 23 | Mark Martin | 207 |
| 24 | Casey Mears | 203 |
| 25 | Juan Pablo Montoya | 201 |
| 26 | David Ragan | 192 |
| 27 | Danica Patrick | 180 |
| 28 | Bobby Labonte | 177 |
| 29 | David Gilliland | 173 |
| 30 | Dave Blaney | 173 |
| 31 | Denny Hamlin | 155 |
| 32 | J.J. Yeley | 148 |
| 33 | David Stremme | 146 |
| 34 | David Reutimann | 141 |
| 35 | AJ Allmendinger | 122 |
| 36 | Landon Cassill | 116 |
| 37 | Travis Kvapil | 106 |
| 38 | Scott Speed | 71 |
| 39 | Michael McDowall | 70 |
| 40 | Michael Waltrip | 63 |
| 41 | Terry Labonte | 52 |
| 42 | Tommy Hill | 34 |
| 43 | Ken Schrader | 29 |
| 44 | Scott Riggs | 6 |
| 45 | Brian Keselowski | 4 |
VIDEO: Late race wreck