Emotional win for Emil Sayfutdinov as Darcy Ward injured in Sweden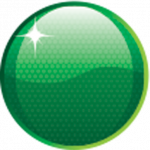 Russian Speedway Grand Prix youngster Emil Sayfutdinov has dedicated his second straight Championship win to his father, who last week lost his battle with cancer, whilst Australian international Darcy Ward was carted to hospital with a suspected broken collarbone in Gothenburg, Sweden.
Sayfutdinov swept to victory in a thrilling last lap pass on defending World Champion, Australian Chris Holder fulfilling a promise he made to his ailing father whilst at his bedside.
"When I was at home, I said to my dad 'I'll win this for you.' I did that. My family will feel much better for this hopefully," said Sayfutdinov, who reportedly didn't know of his father's demise until after the event.
It elevated Sayfutdinov into second in the Championship behind Pole Tomasz Gollob – who scored nine points in the Swedish affair.
Holder admitted he didn't have the pace to stick with the Russian.
"My gating was probably the best it has been all year. I was really happy with that, but Emil was so much quicker," Holder reflected.
"I was trying to race the line that he was on, but I wasn't quick enough so I had to change. As soon as I changed, he went straight around me. Fair play to him; he was on it and he was the quickest guy here.
"To make a final in this field is a good achievement. Maybe I'm not so happy now, but tomorrow I will be happy with second. The bikes are going well."
Finishing a brave third was Nicki Pedersen, who like Ward, suffered injury when he collided with Anglo-Australian Tai Woffinden in the semi-final. He crossed the line in front of NZ winner, Jarek Hampel.
"It happens sometimes in the first turn. Woffy picked up a bit and we were both going for the gap. Unfortunately I went over the handlebars and landed on my wrist. It's very painful at the moment," said the aggressive Dane. "I made the final and I should be happy."
Perth-raised Woffinden's sensational 2013 continued, scoring a stunning 12 points. He was on for his first Grand Prix victory in the eyes of many until the collision with Pedersen. He sits fourth on the Championship leaderboard.
Ward crashed in the second round of heats, being taken to hospital for x-rays. Scoring zero points seriously hampered his World Championship position – dropping from second to 10th, which is outside the top eight automatic qualification for next year.
Holder has advanced to sixth in the standings, sitting just seven points off the Championship lead in one of the tightest title fights in the Grand Prix era.
The next Grand Prix will be in Prague on May 18.
WORLD CHAMPIONSHIP STANDINGS: 1 Tomasz Gollob 40, 2 Emil Sayfutdinov 38, 3 Jaroslaw Hampel 38, 4 Tai Woffinden 35, 5 Nicki Pedersen 34, 6 Chris Holder 33, 7 Matej Zagar 28, 8 Greg Hancock 27, 9 Niels-Kristian Iversen 26, 10 Darcy Ward 25, 11 Andreas Jonsson 18, 12 Antonio Lindback 17, 13 Fredrik Lindgren 17, 14 Krzysztof Kasprzak 13, 15 Martin Vaculik 12, 16 Krzysztof Buczkowski 6, 17 Linus Sundstrom 6, 18 Jason Bunyan 1.