Whincup scores pole in dramatic Race 10 qualifying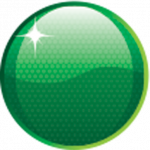 Jamie Whincup will start Race 10 of the V8 Supercars Championship from pole position after a red flag-hit 20 minute qualifying session at Barbagallo.
The red flags were required to retrieve David Wall from the Turn 7 sand pit with just 2:23s on the clock after the Wilson Security Holden endured a wild ride while trying to avoid those warming up their tyres on the back straight.
The stoppage came just as the majority were setting up for their final green tyre run, ensuring a mad scramble after the resumption.
Alex Davison had moved to the top seconds before the stoppage, but was subsequently trumped by Whincup, Jason Bright, Fabian Coulthard and Craig Lowndes.
THE FINAL RACE OF THE 2023 REPCO SUPERCARS CHAMPIONSHIP ON ONE OF THE WORLD'S BEST STREET CIRCUITS. GO ALL IN AT THE VAILO ADELAIDE 500, CLICK HERE TO BUY TICKETS
Whincup had been on the verge of being bumped from the top 20 prior to the red flags after completing just a single lap first 'banker'.
Alex Davison did not go out after the restart and ended up fifth ahead of Mark Winterbottom, Alexandre Premat, Will Davison, Maro Engel and Chaz Mostert.
Will Davison's session was hampered by a mistake on his first set of tyres, with the #6 team subsequently electing to do an early second run. Davison had been third at the time of the Wall stoppage.
Engel's performance marks the best effort by an Erebus Mercedes driver, while Mostert enjoys the honour of starting from the top 10 on debut in the championship.
The first leg of Race 10 of the championship will get underway at 1345 local time.
See below for the full qualifying result
| | | | | | |
| --- | --- | --- | --- | --- | --- |
| 1 | Red Bull Racing Australia | Jamie Whincup | Holden Commodore VF | 0:55.3985 | |
| 2 | Team BOC | Jason Bright | Holden Commodore VF | 0:55.4804 | 0:00.0819 |
| 3 | Lockwood Racing | Fabian Coulthard | Holden Commodore VF | 0:55.5115 | 0:00.1130 |
| 4 | Red Bull Racing Australia | Craig Lowndes | Holden Commodore VF | 0:55.5167 | 0:00.1182 |
| 5 | Jeld-wen FPR Ford | Alex Davison | Ford Falcon FG | 0:55.5373 | 0:00.1388 |
| 6 | Pepsi Max Crew FPR Ford | Mark Winterbottom | Ford Falcon FG | 0:55.5417 | 0:00.1432 |
| 7 | Fujitsu Racing GRM | Alexandre Premat | Holden Commodore VF | 0:55.7298 | 0:00.3313 |
| 8 | Pepsi Max Crew FPR Ford | Will Davison | Ford Falcon FG | 0:55.8044 | 0:00.4059 |
| 9 | SP Tools Racing | Maro Engel | Mercedes E63 AMG | 0:55.8572 | 0:00.4587 |
| 10 | Wilson Security Racing | Chaz Mostert | Ford Falcon FG | 0:55.8763 | 0:00.4778 |
| 11 | TEKNO Team VIP | Shane Van Gisbergen | Holden Commodore VF | 0:55.8960 | 0:00.4975 |
| 12 | Fujitsu Racing GRM | Scott McLaughlin | Holden Commodore VF | 0:55.9247 | 0:00.5262 |
| 13 | Norton 360 Racing | James Moffat | Nissan Altima | 0:55.9253 | 0:00.5268 |
| 14 | Irwin Racing | Lee Holdsworth | Mercedes E63 AMG | 0:55.9287 | 0:00.5302 |
| 15 | The Bottle-O FPR Ford | David Reynolds | Ford Falcon FG | 0:55.9360 | 0:00.5375 |
| 16 | Holden Racing Team | James Courtney | Holden Commodore VF | 0:55.9821 | 0:00.5836 |
| 17 | Team HIFLEX | Tony D'Alberto | Holden Commodore VF | 0:55.9850 | 0:00.5865 |
| 18 | Tekno Autosports | Jonathon Webb | Holden Commodore VF | 0:55.9862 | 0:00.5877 |
| 19 | Holden Racing Team | Garth Tander | Holden Commodore VF | 0:56.0480 | 0:00.6495 |
| 20 | HHA Racing | Tim Slade | Mercedes E63 AMG | 0:56.1154 | 0:00.7169 |
| 21 | Dodo Insurance Racing | Dean Fiore | Holden Commodore VF | 0:56.1249 | 0:00.7264 |
| 22 | Supercheap Auto Racing | Russell Ingall | Holden Commodore VF | 0:56.1317 | 0:00.7332 |
| 23 | ekol Racing | Scott Pye | Holden Commodore VF | 0:56.2120 | 0:00.8135 |
| 24 | Norton 360 Racing | Michael Caruso | Nissan Altima | 0:56.2245 | 0:00.8260 |
| 25 | Wilson Security Racing | Tim Blanchard | Ford Falcon FG | 0:56.2797 | 0:00.8812 |
| 26 | Jack Daniel's Racing | Rick Kelly | Nissan Altima | 0:56.2876 | 0:00.8891 |
| 27 | Jack Daniel's Racing | Todd Kelly | Nissan Altima | 0:56.2931 | 0:00.8946 |
| 28 | Wilson Security Racing | David Wall | Holden Commodore VF | 0:56.3151 | 0:00.9166 |