Douglas edges Gaunt in opening Dunlop Series practice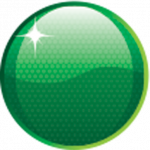 Nissan Motorsport endurance co-drivers Taz Douglas and Daniel Gaunt have shown the way in the opening Dunlop Series practice session of the weekend at Barbagallo.
An early 58.04s lap saw Gaunt's Eggleston Motorsport Holden on top for much of the session, before Douglas (Image Racing Ford) went 0.04s quicker with just three minutes remaining.
Dale Wood survived an early off at the final corner to end up third quickest, just 0.05s further adrift.
The MW Motorsport Ford driver was one of many not to improve in the second half of the session as tyre condition played its usual role in proceedings.
Ash Walsh, Cameron Waters, Kristian Lindbom, Geoff Emery, Garry Jacobson and Rodney Jane filled fourth through ninth, with new MW Motorsport recruit Steve Owen, completing the top 10.
Casey Stoner steadily improved his times throughout the 40 minutes to be 13th quickest at the flag, just 0.65s from the pace.
One second separated Douglas' fastest time with that of 18th placed man Jack Perkins, who enjoyed his first run in the #54 Eggleston Holden.
The session ran green for its duration despite several drivers running through the sand trap at Turn 1.
A second 40 minute practice session for the Dunlop Series will get underway at 1400 local time.
See below for the full Practice 1 result
| | | | | | |
| --- | --- | --- | --- | --- | --- |
| 1 | Arvo – Image Racing | Taz Douglas | Ford Falcon FG | 0:57.9969 | |
| 2 | Global Security Management | Daniel Gaunt | Holden Commodore VE2 | 0:58.0367 | 0:00.0398 |
| 3 | GB Galvanizing/Wilson Security | Dale Wood | Ford Falcon FG | 0:58.0870 | 0:00.0901 |
| 4 | Infants Friend | Ashley Walsh | Ford Falcon FG | 0:58.1587 | 0:00.1618 |
| 5 | Linde Material Handling | Cameron Waters | Holden Commodore VE2 | 0:58.2164 | 0:00.2195 |
| 6 | Ozstaff Racing | Kristian Lindbom | Ford Falcon FG | 0:58.3002 | 0:00.3033 |
| 7 | R&J Batteries/NDD | Geoff Emery | Holden Commodore VE2 | 0:58.3218 | 0:00.3249 |
| 8 | Rodney Jane Racing | Gary Jacobson | Ford Falcon FG | 0:58.3886 | 0:00.3917 |
| 9 | Rodney Jane Racing | Rodney Jane | Ford Falcon FG | 0:58.3911 | 0:00.3942 |
| 10 | Sherrin Rentals MWM | Steve Owen | Ford Falson FG | 0:58.4148 | 0:00.4179 |
| 11 | Go Karts Go | Drew Russell | Ford Falcon FG | 0:58.5552 | 0:00.5583 |
| 12 | Advam Racing | Andrew Jones | Holden Commodore VE2 | 0:58.6143 | 0:00.6174 |
| 13 | Triple Eight Race Engineering | Casey Stoner | Holden Commodore VE2 | 0:58.6497 | 0:00.6528 |
| 14 | Brad Jones Racing | Chris Pither | Holden Commodore VE2 | 0:58.6727 | 0:00.6758 |
| 15 | Tony D'Alberto Racing | Nick McBride | Ford Falcon FG | 0:58.6770 | 0:00.6801 |
| 16 | I Seek | George Miedecke | Ford Falcon FG | 0:58.7313 | 0:00.7344 |
| 17 | Sargent Security Racing | Paul Morris | Holden Commodore VE2 | 0:58.8767 | 0:00.8798 |
| 18 | Eggleston Motorsport | Jack Perkins | Holden Commodore VE | 0:58.9373 | 0:00.9404 |
| 19 | Finance Ezi Racing | Andre Heimgartner | Ford Falcon FG | 0:59.1136 | 0:01.1167 |
| 20 | Blackchrome Sports & Workwear | Sam Walter | Holden Commodore VE2 | 0:59.2767 | 0:01.2798 |
| 21 | Finance Ezi Racing | Josh Hunter | Ford Falocon FG | 0:59.4949 | 0:01.4980 |
| 22 | Action Racing | Marcus Zukanovic | Holden Commodore VE | 0:59.6426 | 0:01.6457 |
| 23 | Gulf Western Oil | Michael Hector | Ford Falcon FG | 0:59.9491 | 0:01.9522 |
| 24 | Miraflores Estate Harbour Exca | Morgan Haber | Ford Falcon FG | 1:00.0088 | 0:02.0119 |
| 25 | CEG Rentals | Aaren Russell | Ford Falcon FG | 1:00.4257 | 0:02.4288 |
| 26 | Poll Performance | Jim Pollicina | Holden Commodore VE | 1:00.7252 | 0:02.7283 |
| 27 | Formula Tech/Interquip Racing | Brett Stewart | Holden Commodore VE | 1:00.8147 | 0:02.8178 |
| 28 | Freightliner | Aaron Tebb | Holden Commodore VE2 | 1:01.0981 | 0:03.1012 |
| 29 | Pacific Hoists & Hitachi | Nandi Kiss | Holden Commodore VE | 1:01.1030 | 0:03.1061 |