Ricciardo edging closer to Red Bull F1 seat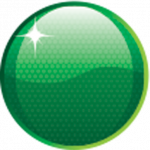 Speculation that Australian Daniel Ricciardo is in the box seat to replace countryman Mark Webber at Red Bull Racing has intensified following praise from controversial team advisor Dr Helmut Marko.
Webber's future beyond the end of the 2013 season is currently in question with rumours continuing to suggest that the 200 Grand Prix veteran could be off to join Porsche in its new sportscar venture.
While there have been no public indications that Webber will leave the squad at the end of the year, Marko says he's not concerned about the prospect of needing to find a suitable partner for star driver Sebastian Vettel.
"Many drivers want to drive for Red Bull, and we have two very good juniors," Marko told news agency APA, referring to current Toro Rosso pilots Ricciardo and Jean-Eric Vergne.
"I'm not worried that we will have something other than two top drivers in the end.
"In general we are happy with both drivers," he added of Ricciardo and Vergne.
"Ricciardo is currently the better one. Vergne is too impetuous, asking too much of these sensitive tyres in qualifying."
Ricciardo came out on top 16:4 in the qualifying battle against the Frenchman last season, although ultimately ended the year behind in the points standings.
It has been a mixed start to 2013 for both drivers, scoring just one points finish each during the opening four races.
Ricciardo's top result came at the third race in China, where he was left encouraged by qualifying and finishing seventh
"I think we definitely have to do it again to, to know where we are," he said of the Shanghai result, despite managing only a lacklustre 13th last time out in Bahrain.
"We finished seventh and we qualified on seventh pretty much on merit. I don't think we got lucky. I think we were going to be quite competitive. I think we finished seventh because we had the speed.
"It could be a one-off circuit, you never know, so we want to do it again to really know if that's what we've got. But I think that was a true indication of our speed."
The 2013 Formula 1 World Championship will continue with the Spanish Grand Prix on May 12.