GT cars added to Australian 6 Hour eligibility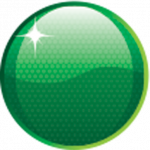 The rebirth of the Australian 6 Hour at Sydney Motorsport Park this July will include both GT and production vehicles under new regulations confirmed today.
While the Australian GT Championship, Porsche GT3 Cup Challenge and Australian Manufacturers Championship all have their own stand-alone points-paying races on the July 12-14 Shannons Nationals bill, all will be allowed to compete in Sunday's endurance race.
The well supported NSW Production Touring Car Championship cars are also eligible and can be expected to make up a significant portion of the field.
Only A and B class cars from the AMC and NSW PTCC will be allowed to compete however in a move designed to manage the speed differential between the fastest GT and slowest production cars.
Full details of the exact class structures are yet to be released.
"The 6 Hour has been designed to be as inclusive as possible to cater for a wide array of vehicles and give them a chance to relatively affordably compete in a major long distance race in Sydney," said Shannons Nationals director, Rob Curkpatrick.
"Early indicators are positive and we're working closely with the ARDC to make this a banner weekend for proper motor racing fans in Sydney. This will be one not to be missed."
Curkpatrick continued that many categories have taken to endurance style formats for their Championship rounds on the Shannons Nationals card.
"Endurance racing is something that as a series, we do fairly well," he added.
"We're developing major endurance races like the upcoming Great Southern Four-Hour (For Australian Manufacturer Championships cars at Phillip Island, in May) and the 'Fight in the Night' at Queensland Raceway in August.
"Plus, one-hour enduros for Porsche GT3 Cup, Radical Australia and Australian GT are now a staple of the Shannons Nationals."
Aside from the six hour race at SMP, the Australian Manufacturers Championship will have their own three hour race on the Saturday of the event which is open to Suzuki Swift Challenge cars.
The Formula 3 Australian Drivers' Championship and Radical Australia Cup are also on the support card.