Rapisarda NHRA team narrowly misses out on semi-final berth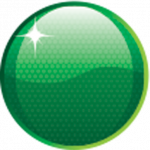 The upward surge of Australian team, Rapisarda Autosport International continued at Royal Purple Raceway outside Houston, with multiple NHRA Champion, Larry Dixon positioning the Sydney owned car fifth after qualifying for the O'Reilly Auto Parts Spring Nationals – the team's highest qualifying position since entering drag racing's elite competition.
Welcoming a new sponsor on board for the event, in Escopeda Oil and Gas Development, Dixon gave a good showing eliminating TJ Zizzo in round one. In round two, he came up against the in-form Bob Vandergriff who denied Dixon his first side-by-side semi-final appearance for Rapisarda by mere hundredths of a second.
Dixon got away from the line best (0.055 seconds to Vandergriff's 0.108 reaction time), but Vandergriff was able to get by with a 3.924 second lap to Dixon's 3.978.
Vandergriff would then go on to eliminate Morgan Lucas before outshining Shawn Langdon in the final for his third career victory. Langdon made it to the decider by claiming the scalp of Championship leader heading into Houston, Tony Schumacher, Terry McMillen and Khalid alBalooshi. McMillen eliminated Australian driver, Dave Grubnic (who qualified sixth) in the first round.
Despite his first round loss, Schumacher has retained the points lead in the Mello Yello Top Fuel Championship. Dixon is 12th on points, some 27 from  the NHRA Countdown bubble (10th position) which is ironically currently occupied by Grubnic.
FUNNY CAR
Becoming the first driver to win two Mello Yello NHRA Funny Car events in 2013 has seen Cruz Pedregon re-assert his lead in the Championship points standings beating home Tim Wilkerson.
After inclement weather hampered proceedings throughout the weekend in Houston, Pedregon overcame Tim Wilkerson in his Snap-On Tools Funny Car to take the win in a scrappy race. Wilkerson overpowered the track and came home in 6.9 seconds, well behind Pedregon's 4.2 seconds.
"I had to whack my crew chief just once because he went over-centre a bit on the tune-up for the first round, but after that everything was good," said the self-deprecating Pedregon – who acts as his own crew chief and driver. "It takes a totally different mindset to run a 4.18 and a pair of 4.20s like we did today, and we did some things to the car that we've never done before. It was a great weekend all around."
To get to the final and his 32nd career NHRA final round victory, top qualifier Pedregon eliminated Terry Haddock, Bob Tasca and Alexis DeJoria. DeJoria took out Courtney Force in round one in a battle of Funny Car's top females.
Meantime, Wilkerson got past Del Worsham, John Force and Ron Capps in his advance to the final. Capps took on last start winner and Championship leader, Matt Hagan in round one, eliminating the 11th qualifier.
The win sees a turnaround to Pedregon leading the Championship by 37 points.
PRO STOCK
Jason Line took his first win of the year, edging out Shane Gray in the Pro Stock final. So tight was the race, both drivers crossed the line in 6.589 seconds, but Line had a better getaway from the lights to claim his second win in Houston.
"We've been trying to win a race since Pomona, but until now, we haven't been able to do it, so this was a good win," Line said. "It was very difficult to win with today's conditions, especially because we've been lost with our tune-up. Even in the first round today, which was my fastest run, it was a disaster."
Line moved to fifth in points with his 30th career final round win and got to the final by eliminating Matt Hartford, Erica Enders-Stevens and Jeg Coughlin.
Gray got to the final by outpacing Chris McGaha, Allen Johnson and Greg Stanfield. Mike Edwards still holds a comfortable points advantage despite being taken out by Stanfield in the opening round.
PRO STOCK MOTORCYCLE
Hector Arana Jr. continued his domination of the major motorcycle category in the NHRA Mello Yello Series by taking his third win in succession and defeating his closest rival in the points chase at the moment, Scotty Pollachek in the final.
He sits a huge 119 points in front of fellow Buell racer Pollachek on the points ladder and becomes just the third rider in history to have won the first three Pro Stock Motorcycle events in a season.
After setting the pace in qualifying, Arana Jr. staved off challenges from Shawn Gann, his father Hector Arana Sr. and John Hall to meet Pollachek in the final. Pollachek eliminated Chip Ellis, Angie Smith and Michael Ray to face off against his main Championship combatant.
"Of the three wins, this was the most nervous I've been because I know how hard it is to keep going. There are so many excellent riders out here. After I beat my dad, he just said. 'Good job'. My bike has not been the fastest but we've been the most consistent. As a rider, I've also been very consistent and that's a lethal combination. We just want to keep going."
VIDEO: Highlights from the O'Reilly Spring Nationals in Houston: