Mark Brown wins 50-Lap Speedcar Classic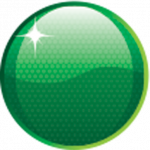 It marked a moment in Brown's career that he savoured – having never added the event to his extensive CV that cuts across both Australia and New Zealand.
"It's great to win," he said. "I've been trying to win one of these 50 lappers for 10 years."
Brown had to start at the back of the pack under the 50-lap Classic rules and worked his way forward with Novocastrian, Adam Clarke. As has been the case for many years, the pair were swapping positions at will before Clarke collected a lapped car collapsing the right front suspension. Whilst Clarke continued on, officials deemed the damage unsafe and forced him back to the pit area and out of contention.
It was a massive result for second placed man, Kingshott, who made his first visit to Sydney Speedway with a trio of fellow West Aussies. Kingshott – who travelled from Bunbury two hours south of Perth – admitted post race that he didn't realise that he had hit the final lap and would have had a crack at Brown on the final turn if he knew he was on the run to the chequers.
"I didn't know it was the last lap otherwise I would have tried to slide Brown in that last corner and have a do-or-die effort," he said.
Third placed Michael Stewart had the biggest result of his young speedway career. Recently moving up from karting and not yet 18-years of age, Stewart ended the longest race of his life exhausted but ecstatic with the outcome.
"It's an awesome result; I have never done anything like that before," said Stewart. "Those fifty laps were well and truly pushing my fitness."
Current Australian Champion, Neville Lance was a late withdrawal when he encountered a mechanical drama on his tow vehicle heading across Australia.
Sydney-sider Mark Brown held off a stellar field to take victory in the 50-lap Speedcar Challenge at Sydney Speedway, defeating a fast finishing West Aussie, Dayne Kingshott and young Canberra karting graduate, Michael Stewart.