Kevin Harvick snatches thrilling Richmond victory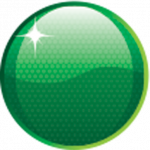 Kevin Harvick clinched a last-gasp victory in the Toyota Owners 400 at Richmond as Juan Pablo Montoya was denied his first NASCAR oval win.
Harvick capitalised on a late race caution with six laps to go which resulted in a green-white-checkered finish to beat Clint Bowyer and Joey Logano.
When the last caution was thrown Montoya had the lead from Harvick and seemed set to shake off his hoodoo but his crew decided to call him in for fresh tyres for the green-white-checkered finish.
Harvick had finished strongly, after taking second on fresher tyres with 20 laps to go from Kurt Busch before his crew rolled the dice.
"Sprint Cup racing is about taking chances. We've had some bad deals on tyres in the past and this one worked out," Harvick said.
Montoya ended up fourth, slim pickings as he appeared to have the speed to hold out Harvick before the last caution.
"It was a no-brainer to take tyres. But then we had the outside for the restart and that's what hurt us," Montoya said.
A crucial moment in race when caution came out on lap 307 Kyle Busch led the front runners into the pits while his older brother Kurt stayed out with Carl Edwards and Matt Kenseth.
NASCAR officials reviewed a situation where they initially believed Kyle Busch had been outside the commitment line coming into the pits and determined they would not issue a penalty.
At the time Kyle Busch was in good shape but he eventually encountered problems later on and finished 24 with Kurt ninth.
Matt Kenseth (seventh), who led the most laps with 140, and team-mate Brian Vickers (35th) controlled the front quarter of the race apart from a short period where Bowyer briefly held the lead just before the first caution period.
By lap 185 Vickers was shuffled back to 22nd after spending most of the race dicing at the front and then was involved in a crash with Kasey Kahne and Mark Martin on lap 338.
Earlier in the race, the second of a race total of 11 caution periods was flown as a result of Marcos Ambrose loosing oil pressure. Ambrose slowed on the back straight then pitted from 13th on lap 109 before his Ford was pushed into the garage.
"This is so disappointing for us. It appears we've blown an engine.  We've had fantastic power from Ford Racing and Roush Yates Engines so we can't complain," Ambrose said.
"It's just the racing gods aren't on our side this year. We were fast tonight and ran top 10. We are proud of that and will have to regroup and go to Talladega."
Bowyer had led on the restart from the Ambrose incident, just as he did following the restart at the third caution period called on lap 154, with Kenseth in second and Juan Montoya third.
The caution period was then prolonged because of a bizarre situation when the timer of the sprinkler system for the infield grass went off.
Richmond results
| | | | |
| --- | --- | --- | --- |
| Pos | Driver              | Team/car | Time/Gap |
|  1 | Kevin Harvick | Childress Chevrolet | 3:18.17.000s |
|  2 | Clint Bowyer | Waltrip Toyota | + 0.343s |
|  3 | Joey Logano | Penske Ford | + 0.946s |
|  4 | Juan Pablo Montoya | Earnhardt Ganassi Chevrolet | + 1.549s |
|  5 | Jeff Burton | Childress Chevrolet | + 1.558s |
|  6 | Carl Edwards | Roush Fenway Ford | + 1.742s |
|  7 | Matt Kenseth | Joe Gibbs Toyota | + 2.190s |
|  8 | Aric Almirola | Petty Ford | + 2.340s |
|  9 | Kurt Busch | Furniture Row Chevrolet | + 2.371s |
| 10 | Dale Earnhardt jr | Hendrick Chevrolet | + 2.615s |
| 11 | Jeff Gordon | Hendrick Chevrolet | + 2.732s |
| 12 | Jimmie Johnson | Hendrick Chevrolet | + 2.765s |
| 13 | Paul Menard | Childress Chevrolet | + 2.900s |
| 14 | AJ Allmendinger | Phoenix Chevrolet | + 3.055s |
| 15 | Ryan Newman | Stewart-Haas Chevrolet | + 3.138s |
| 16 | Ricky Stenhouse jr | Roush Fenway Ford | + 3.242s |
| 17 | Martin Truex jr | Waltrip Toyota | + 3.416s |
| 18 | Tony Stewart | Stewart-Haas Chevrolet | + 3.497s |
| 19 | Bobby Labonte | JTG Daugherty Toyota | + 3.637s |
| 20 | David Ragan | Front Row Ford | + 3.673s |
| 21 | Kasey Kahne | Hendrick Chevrolet | + 3.887s |
| 22 | David Reutimann | BK Toyota | + 3.949s |
| 23 | Dave Blaney | Baldwin Chevrolet | + 4.153s |
| 24 | Kyle Busch | Joe Gibbs Toyota | + 4.636s |
| 25 | Landon Cassill | Circle Sport Chevrolet | + 4.657s |
| 26 | Jamie McMurray | Earnhardt Ganassi Chevrolet | + 5.525s |
| 27 | David Gilliland | Front Row Ford | + 1 lap |
| 28 | Josh Wise | Front Row Ford | + 2 laps |
| 29 | Danica Patrick | Stewart-Haas Chevrolet | + 4 laps |
| 30 | Casey Mears | Germain Ford | + 4 laps |
| 31 | David Stremme | Swan Toyota | + 4 laps |
| 32 | JJ Yeley | Baldwin Chevrolet | + 5 laps |
| 33 | Brad Keselowski | Penske Ford | + 7 laps |
| 34 | Timmy Hill | FAS Lane Ford | + 9 laps |
| 35 | Brian Vickers | Joe Gibbs Toyota | + 14 laps |
| 36 | Greg Biffle | Roush Fenway Ford | + 15 laps |
| 37 | Travis Kvapil | BK Toyota | + 38 laps |
| 38 | Mark Martin | Waltrip Toyota | + 57 laps |
| 39 | Joe Nemechek | NEMCO-JRR Toyota | 245 laps |
| 40 | Brian Keselowski | Keselowski Toyota | 186 laps |
| 41 | Michael McDowell | Parsons Ford | 121 laps |
| 42 | Marcos Ambrose | Petty Ford | 109 laps |
| 43 | Mike Bliss | Humphrey Smith Toyota | 17 laps |
Standings after 9 of 36 rounds
| | | |
| --- | --- | --- |
| Pos | Driver | Points |
| 1 | Jimmie Johnson | 343 |
| 2 | Carl Edwards | 300 |
| 3 | Kasey Kahne | 297 |
| 4 | Dale Earnhardt Jr. | 297 |
| 5 | Clint Bowyer | 290 |
| 6 | Brad Keselowski | 284 |
| 7 | Kyle Busch | 278 |
| 8 | Greg Biffle | 272 |
| 9 | Kevin Harvick | 271 |
| 10 | Paul Menard | 271 |
| 11 | Aric Almirola | 258 |
| 12 | Jamie McMurray | 245 |
| 13 | Matt Kenseth | 241 |
| 14 | Jeff Gordon | 235 |
| 15 | Martin Truex Jr. | 231 |
| 16 | Ryan Newman | 229 |
| 17 | Joey Logano | 228 |
| 18 | Ricky Stenhouse Jr. | 224 |
| 19 | Jeff Burton | 218 |
| 20 | Kurt Busch | 216 |
| 21 | Mark Martin | 207 |
| 22 | Tony Stewart | 207 |
| 23 | Marcos Ambrose | 195 |
| 24 | Juan Pablo Montoya | 183 |
| 25 | Casey Mears | 183 |
| 26 | Danica Patrick | 169 |
| 27 | Bobby Labonte | 152 |
| 28 | Denny Hamlin | 145 |
| 29 | Dave Blaney | 145 |
| 30 | David Ragan | 145 |
| 31 | David Reutimann | 138 |
| 32 | J.J. Yeley | 135 |
| 33 | David Gilliland | 131 |
| 34 | A.J. Allmendinger | 122 |
| 35 | David Stremme | 114 |
| 36 | Travis Kvapil | 100 |
| 37 | Landon Cassill | 94 |
| 38 | Michael McDowell | 47 |
| 39 | Terry Labonte | 37 |
| 40 | Scott Speed | 35 |
| 41 | Timmy Hill | 34 |
| 42 | Ken Schrader | 29 |
| 43 | Michael Waltrip | 23 |
| 44 | Scott Riggs | 6 |
| 45 | Brian Keselowski | 4 |