Kubica crashes out of Açores Rally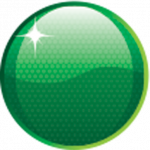 For the second-straight European Rally Championship event, former F1 driver Robert Kubica has crashed while battling for the lead at the Rallye Açores in Portugal.
Kubica, in a Citroën DS3 RRC, was five seconds clear of his ŠKODA Motorsport rival Jan Kopecký when he encountered thick fog. With visibility limited to 10 metres in places, Kubica lost considerable time as he wisely backed off. Then on the following stage he rolled and caused substantial damage to his car, although he did drive back to service and sits in eighth.
"We went to a right-hander and I lost the car," said Kubica.
"The road was very narrow so we clipped a bank. We nearly managed to get it back but the bank was bigger and thicker and unfortunately it pulled us on the side and we rolled. At the end of the stage we managed to fix a bit the wheel and we managed to come back. It has been difficult, difficult day.
"The crash was not an issue of visibility. I was surprised how the car reacted. I was not expecting it. I was not pushing because we had bad luck with the fog at the end of the last stage of the first loop.
"Even driving at normal speed there was very poor grip in the corner and we lost the car. It was a result of a mistake."
Kopecký, whose overall lead starting Saturday's final leg is 13.1s, experienced problems of his own, albeit of a somewhat private nature.
"I was not so concentrated because my crotch strap was not quite in the right position and it was not very comfortable over every jump," said the Czech.
"The conditions were very difficult today, it's good to be leading but Saturday is the longest of the rally and there are some very tricky stages."
Behind Kopecký, Craig Breen is firmly in contention for first place despite suffering a puncture three kilometres into stage seven. The Peugeot Rally Academy driver has vowed to go on "full attack" on leg two as he bids to make it victory number one in this year's ERC.
Australia's Molly Taylor was in the fight in the two-wheel-drive class, but her rally is over after getting stuck in the mud while avoiding Jean-Mathieu Leandri's car which was blocking the road in stage 8.
"I have been reminded of the unpredictability that is rallying," said Taylor.
"We got beached trying to avoid the car in front which was across the road!
"Car is OK – just stuck."
 RESULTS: End of Leg 1 – Rallye Açores
| | | | |
| --- | --- | --- | --- |
| Position | Driver | Team/Car          |    Time |
| 1 | Jan Kopecky | Skoda |  1:05:11.9 |
| 2 | Craig Breen | Sainteloc Peugeot |  +0:13.1 |
| 3 | Bruno Magalhaes | Delta Peugeot |  +0:33.9 |
| 4 | Ricardo Moura | Skoda |  +0:35.5 |
| 5 | Bernardo Sousa | AT Ford |  +0:36.1 |
| 6 | Jeremi Ancian | Sainteloc Peugeot |  +2:01.0 |
| 7 | Jean Michel Raoux | Sainteloc Peugeot |  +4:06.2 |
| 8 | Miguel Barbosa | Mitsubishi |  +6:01.6 |
| 9 | Robert Kubica | Citroen |  +6:10.4 |
| 10 | Luis Rego | Mitsubishi |  +7:07.7 |