Pirelli changes hard tyre compound amid lobbying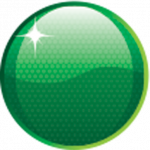 Pirelli has confirmed that it will only make a minor change to its hard compound tyre after a mid-week meeting between company chiefs regarding its range of 2013 specification Formula 1 rubber.
Grand Prix racing has continued to be dominated by tyres this season thanks to the Italian company's aggressive selection of compounds.
While Red Bull Racing is understood to have pushed hard for major changes to be made to the compound range, the Super Soft, Soft and Medium will remain unaltered.
"After evaluating tyre performance over the balance of the first four races, we took the decision – in consultation with all of the teams – to change the hard compound from Spain onwards, as we did in Barcelona two years ago when we also introduced a new hard tyre for the rest of the season," explained Pirelli's motorsport director Paul Hembrey in a statement.
"This latest version of the hard compound is much closer to the 2012 tyre, with the aim of giving the teams more opportunity to run a wider range of strategies in combination with the other compounds, which remain unchanged."
Pirelli caused headlines when it made a late call to replace the Soft with the Medium as its option tyre for the recent Bahrain Grand Prix, but later denied that it had been a knee-jerk reaction to what had been a particularly chaotic Chinese Grand Prix the previous weekend.
Australian Mark Webber had been one of many leading Formula 1 figures to bemoan the rubber in the Shanghai paddock, claiming that Pirelli's tyres had made Formula 1 "a bit like WWF" wrestling.
The company has meanwhile confirmed its compound selections for the upcoming races in Spain (Medium and Hard), Monaco (Supersoft and Soft) and Canada (Supersoft and Medium).